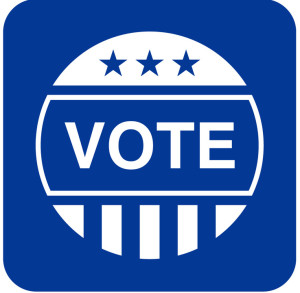 Here's another post in our continuing series on the 2016 U.S. presidential elections. If you missed the first three, go here.
Buzzwords
Every presidential election campaign brings with it (creates or makes popular) certain buzzwords, terms or phrases that are used frequently by politicians and the media (newspapers, magazines, Internet news sites). Today's buzzword is . . .
YUGE!
"Yuge" is just an alternate pronunciation of the word "huge," meaning big, important, or very large. It is a favorite word of Republican presidential candidate Donald Trump. Trump has a very distinctive (easy to recognize because it is so different) New York accent, so the letter "h" is pronounced more like the letter "y" as in "you."
People now use the word as a joke, as in "The movie Batman v Superman is gonna (going to) be YUGE!"
As Seen On Twitter
This is one of the first American elections where Twitter has played a major (YUGE!) role or part. In particular, Donald Trump has used Twitter to communicate to his supporters and to criticize other candidates. Trump's criticisms are often personal, meaning he doesn't argue about policies (plans for how government will work) but instead attacks the other candidates for what he sees as their failures of character.
For example, he often refers to Ted Cruz as "Lyin' Ted" – "lyin'" is just an informal way of saying "lying" (not telling the truth). Trump recently started to call Hilary Clinton "Crooked Hilary" – "crooked" refers to a government official or politician who takes bribes (money) in exchange for doing favors for other people.
Perhaps this name calling (criticizing people by insulting them) is one reason why Trump is now among the least popular politicians in recent memory (in the past several years). Yet, among a certain group of people, he is still very popular and continues to win elections. How is this possible?
Remember that Trump is winning elections only among Republican voters (who are less than half of the population), and even among Republicans, most voters don't like him. But the way our nomination process is set up (arranged; organized), it is possible to win elections with a minority (less than 50%) of the votes (see a more detailed explanation in Part 3 of this series).
Those opposed to Trump are using the #NeverTrump hashtag on Twitter. The #NeverTrump group consists mostly of Republicans and conservatives who say that even if Trump wins the Republican nomination, they will never vote for him in November. (Most #NeverTrump people say they won't vote for Hilary Clinton, either.)
Questions and Answers
Here are some questions that were asked in the last post in this series:
Can Americans vote for someone other than the Democrat or Republican nominee?
Yes, there are other candidates besides (in addition to) the ones nominated by the Democrats and Republicans. But the truth is they rarely get enough votes to get elected, even for state-level offices. But if the presidential election this year is between Trump and Clinton, two very unpopular candidates, anything is possible!
If one candidate has enough delegates for the first ballot, why even vote at the national convention?
Even if one candidate has enough delegates to win on the first ballot (vote) at the national convention, technically (according to the rules) you still have to have a vote. You cannot just "skip" (not do) the voting part!
If I don't want to follow the U.S. elections and instead want to watch baseball, can you recommend a team to me?
Yes! The Los Angeles Dodgers are my favorite team, and everyone in the world should support them (although Warren would disagree).
Have additional questions? Ask them in the comments and I'll try to answer them in a future post.
~Jeff
P.S. If you really want to learn more about the U.S. and its history and politics, check out our Introduction to the United States course.