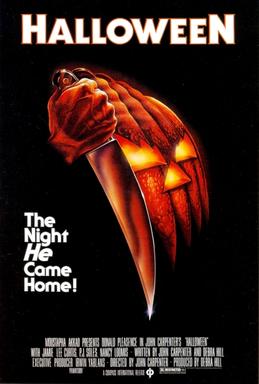 It's Halloween and you're watching your favorite horror (scary) film today. Can you hear it? It's the squeak (making a high-pitched sound) of an old door, a high-pitched (with high sounds) scream, the sound of thunder (loud crashing sound during storms). These are all sounds you may hear in popular horror movies thanks to Jack Foley.
Jack Foley (1891-1967) left his mark on (became well known and remembered for) the film industry by developing techniques for many popular sound effects (sounds heard in a movie, play, or TV show, but not made by the actors). He is best known for including environmental or ambient (in the surrounding area; happening around something) sounds into films. In fact, the people who do this type of work today are known as "Foley artists."
Before Jack Foley's techniques were invented, films usually used pre-recorded (created and captured earlier) sounds, which were added later. But Foley changed this by creating the sounds in real time (when they were needed in the films). The sounds could include anything from a telephone ring, a squeaky door, footsteps (the sound of one's feet hitting the ground as one walks), to the sound of clothing rustling (sound of fabric moving) as people walk.
The sound effects are intended to enhance (improve; make better) the film, making it feel more realistic (similar to real life). Without those sound effects, films may feel too quiet and even uncomfortable for viewers. The best sound effects sound and feel seamless (without being separate or different), so the audience doesn't realize that those sounds are not what the actors are actually producing.
Foley effects are especially important when films are dubbed in another language (with the dialogue being presented in another language), because when the dubbing replaces the original language, it also replaces all other sounds. As a result, those sounds must be added back in with each dubbed version.
So the next time you watch a film, listen for the work these Foley artists. They help to make us believe what's on the screen.
~ ESLPod Team
Image Credit: From Wikipedia
* This post was adapted from "Culture Note" from Daily English 1226. To see the rest of the Learning Guide, including a Glossary, Sample Sentences, Comprehension Questions, a Complete Transcript of the entire lesson and more, become a Select English Member.