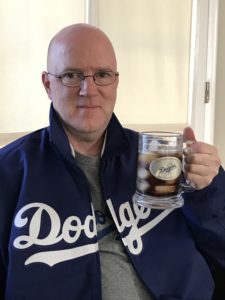 Today is the first game of this year's Major League Baseball World Series. The best two baseball teams of 2017 play to determine the champion (winner) this year. My favorite team, the Los Angeles Dodgers, is in the series for the first time in 29 years.
It should be a national holiday.
There are 30 teams in Major League Baseball. They are divided (split; separated) into the American League and the National League, each with 15 teams. The winners of those two leagues play each other in the World Series.
The World Series has the word "world" in it although only teams in the U.S. and Canada are in the Leagues. In fact, there is now only one team from Canada — the Toronto Blue Jays. So that's a little American hyperbole for you.
Hyperbole refers to exaggerated claims, such as when you say that something is much more or much bigger than it really is. Of course, you should not believe it is literally (actually) true. It isn't.
For example, I might say, "L.A. traffic is so bad that it takes me years to get home from work." or "My bald head is so shiny (reflects light so well), it could be used to beam (shine light) messages into space."
The World Series consists of (has) a maximum of seven games. The team that wins four out of seven games wins the series. We often use the phrase "best out of (number)" — the person or team who/that wins the most out of a number of competitions is the champion. The World Series is a best out of seven competition.
The Dodgers play the Houston (Texas) Astros today here in Los Angeles.
As you can see, I'm ready to root for (support and encourage) my team. Go, Dodgers!
~ Jeff