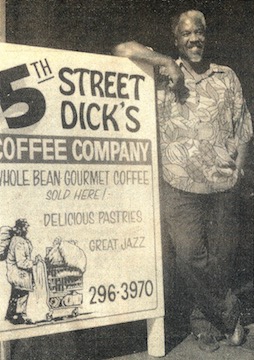 What's the most interesting thing about Los Angeles?
Steve Lopez's answer may surprise you (he's the Los Angeles Times writer I wrote about in The Musician and The Writer). It surprised me. And it made me stop and think.
Here's what he wrote a few months ago:
Nothing about Los Angeles is more interesting than how people make it here. For sheer industriousness (working hard and not quitting), creativity (using their imagination) and hard work, it's the people at the margins, rather than in the mansions (large houses of rich people), who make up the lifeblood of the city.
"Making it" means for someone to succeed at living, to earn enough money for themselves and their families, especially when it's difficult. "People at the margins" refers to the people around us that we often don't notice or pay attention to, people we often forget about. Finally, "lifeblood" is something that is important and necessary to make something else strong. For example, we often say that communication, or talking to each other, is the lifeblood of a marriage.
Here's another way to say what Lopez wrote: The most interesting thing about Los Angeles is how the people you don't usually notice make a living. These hard-working people, not the rich or famous, are what makes the city strong.
Lopez wrote this about Los Angeles, but it's probably true about many other towns and cities. It may be true about the town or city you live in.
I have met some of those people. And when I think about them, I agree with Lopez.
Richard Fulton is one of them. He started 5th Street Dick's, a small coffee shop and place for people to listen to jazz. 5th Street Dick's is what we'd call a hole-in-the-wall business – it's very small and easy to miss if you don't know it's there.
Fulton – that's him in the photo – had been a homeless person, truly a person at the margins. He not only started 5th Street Dick's, but helped the area around his coffee shop become a center (a place people come to) for African American music and art, even though the 1992 Los Angeles riots started near there just a short time after he opened his coffee shop. On weekends (Saturday and Sunday) many jazz musicians used to come to 5th Street Dick's after they finished their regular gigs (music-playing jobs) to relax and play jazz together.
I think Lopez may be right. People like Richard Fulton are more than just interesting. They really do become the lifeblood of our towns and cities.
Who are some of these people where you live? Who are the people you might not notice, but who use their imagination and hard work to make a living and become an important part of your city's or town's life? Tell us about them in the comments.
~ Warren Ediger – ESL coach/tutor and creator of the Successful English web site.
Photo of Richard Fulton from kcet.org.