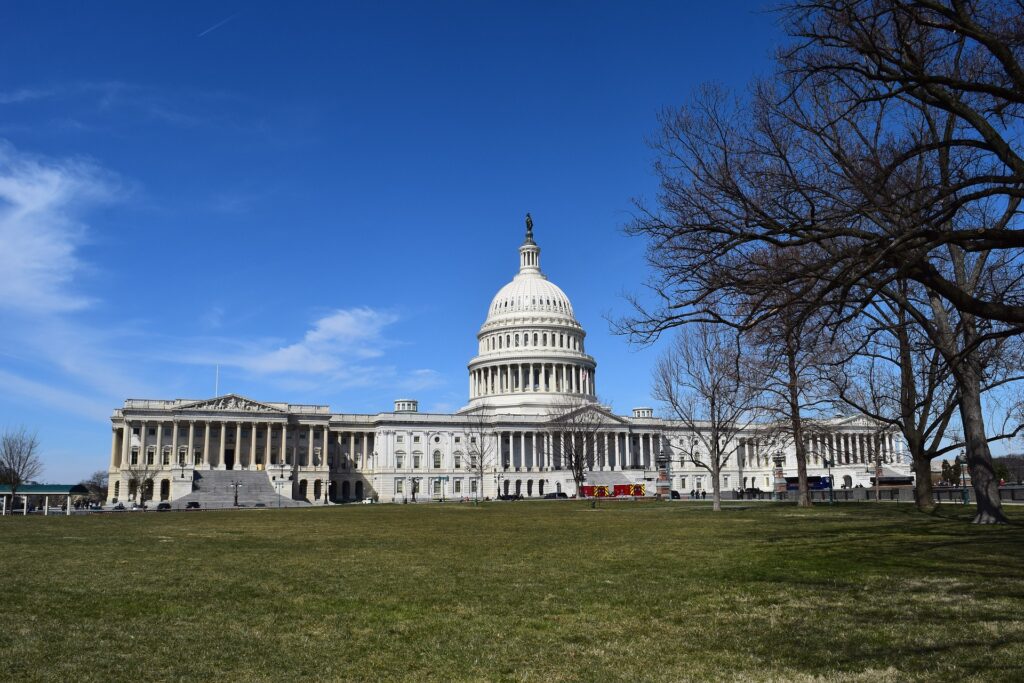 Because America is a relatively new country compared to many nations, many of the names we have for our cities and towns come from famous Americans in the past 200 years.
For example, Houston, Texas, is named after Sam Houston, who was a very important political figure (person involved in politics) in the history of Texas in the 1800s. (Learn more about Houston in Cultural English 215).
Many other American cities are also named after important historical figures (people in history).
Washington, D.C., the capital of the United States, was named of course after George Washington, the first president of the United States, in 1791. (We talked about Washington, D.C. in Cultural English 58.)
Washington is also the only president of the U.S. who has a state named after him as well.
If you guessed "Washington," good work!
Seattle, Washington, is another city named after an important historical figure.
The city was named for Chief Seattle, a leader of two Native American tribes. He was a prominent (important and famous) leader who wanted to have a peaceful coexistence (living together) with the white settlers (people who move to an area, usually with few other people living there).
Not all cities that were named for people were named after American political or historical figures. Some are named after cities or places in other parts of the world.
The word "new" got added to these place names at times, so we get names like "New York" and "New Jersey" after the English city of York and the island of Jersey.
Some cities were named after religious figures. The city of Los Angeles, for instance, was named after "Our Lady the Queen of the Angels," another name for Mary, the mother of Jesus, founder of the Christian religion.
Similarly, the cities of San Jose and San Diego were named after Christian "saints," people who are considered very holy (dedicated or special to God).
I don't think there is a town named "McQuillan" anywhere in the world (I checked Google Maps just now!). But there is a McQuillan Park in my hometown of St. Paul, Minnesota. The park was named after my great-uncle (my father's uncle). He was an important businessman in the early 20th century in the city.
I also just discovered that there is a mountain in western Canada (British Columbia) called "Mount McQuillan."
I had never heard of it before today. I don't know which McQuillan it is named after, but probably not me.
Maybe some day I will climb it (go up it)!
~Jeff
P.S. Did you know we talk about lots of U.S. states, cities, and famous Americans in our Cultural English series? You can learn more here.
P.P.S. Like this short English lesson? Then you'll love our Unlimited English membership: https://tv.eslpod.com
Get a FREE sample lesson (no money needed) – SIGN UP BELOW!
Just fill out the form below and we'll send a FREE lesson to try!
We hate spam, too! We will never sell, rent, or give your information to anyone – ever!
What Will I Learn in My Free Lesson?
Here is just a small part of what you're going to learn in this free lesson:
What "take a rain check" means and how to use it in a conversation . . .
The difference between a "recluse" and a "busybody" . . .
Why "to fend OFF" means something from "to fend FOR" . . .
What it means to "take a rain check," "keep to yourself," and "to appoint (someone)" . . .
What a social secretary is . . .
The best way to use "to sort out" and "to turn down" . . .
How to use phrasal verbs like "to settle in" and "to settle down" (they're not the same!) . . .
And much, much more!