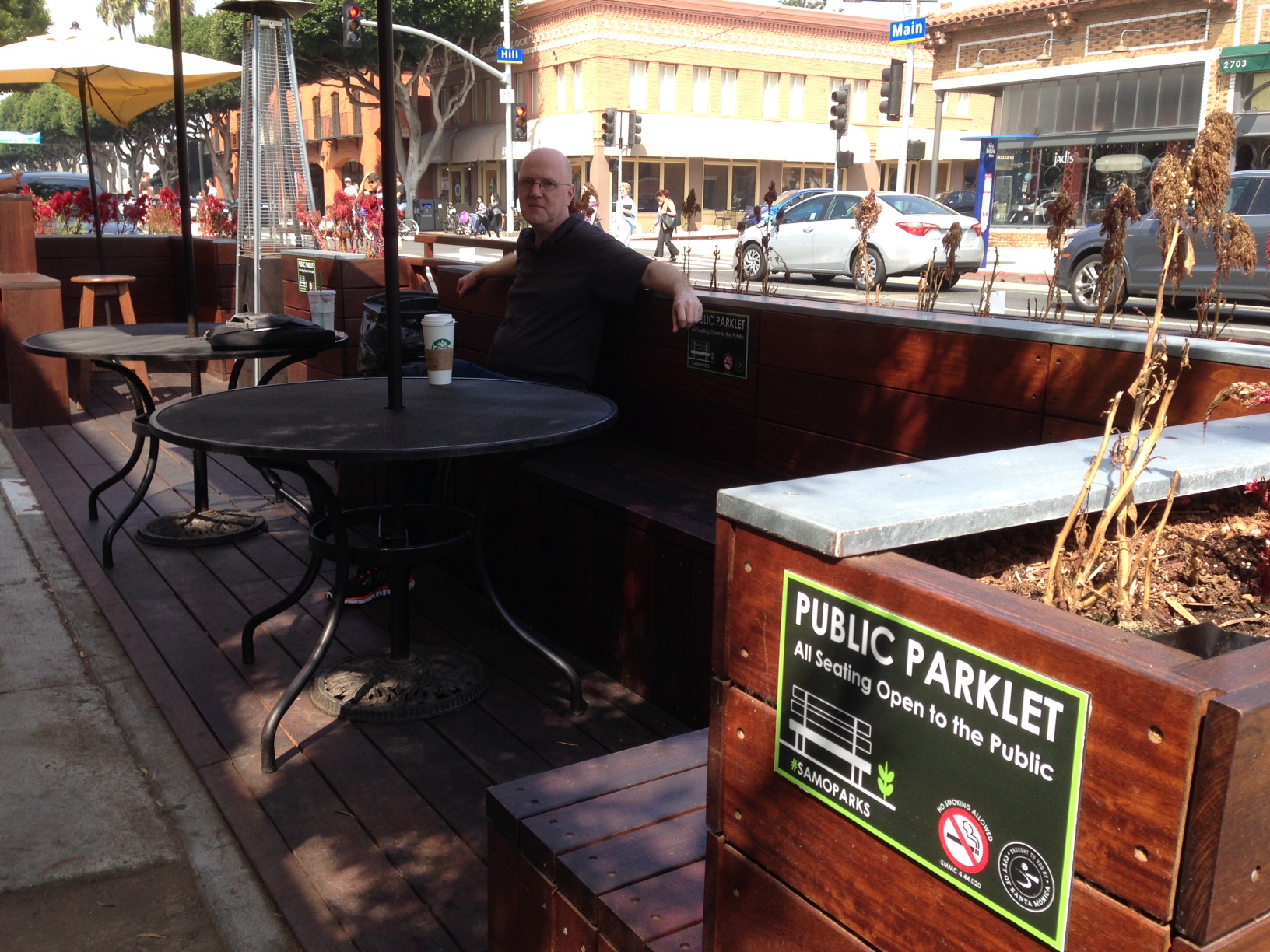 Here I am on Saturday afternoon enjoying my coffee. I'm not sitting outside of a cafe. I'm sitting at a parklet in Santa Monica.
You know what a park is: it's a green space with trees where people can go to enjoy nature, play sports and games, and just relax. But in a place like LA where there isn't enough room for a lot of parks, some cities are building parklets.
The suffix "-let" is usually used with nouns to mean something smaller than the original. For example, a booklet is a small or thin book with fewer pages than a regular book. A ringlet is a piece of hair made into a small curl, usually on little girls. When used with animals, "-let" means a baby animal: a sow (female pig) has piglets.
These parklets — or small parks — are placed on the street and take the space of one or more parking spaces, next to the sidewalk (walkway along the street).
Here's another parklet, this one in downtown Los Angeles: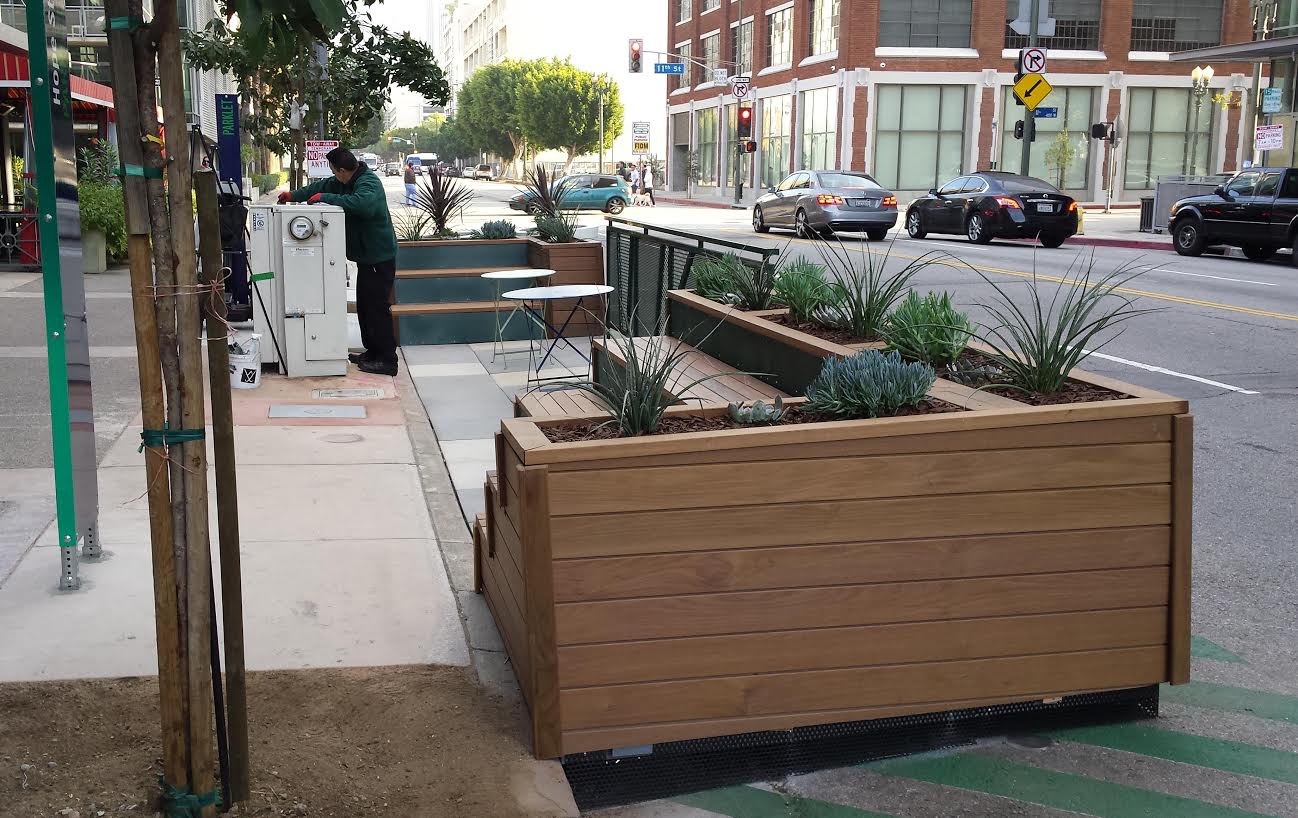 If you don't mind a little exhaust (gas from cars, trucks, and other vehicles), they're a nice place to sit, relax, and people-watch (watching people go by when you don't have anything else to do).
~ Jeff
Photo credit: City of Los Angeles