I feel bad for parents dealing with teething babies (babies with growing teeth). It seems nothing can soothe (calm and quiet) them when they have a toothache (pain in the tooth).
But if you were a parent in the U.S. in the 1880s, and you went to the pharmacy (store where drugs and medications are sold) for something to help your baby, the pharmacist may have handed you (given you) some Cocaine Toothache Drops (see photo).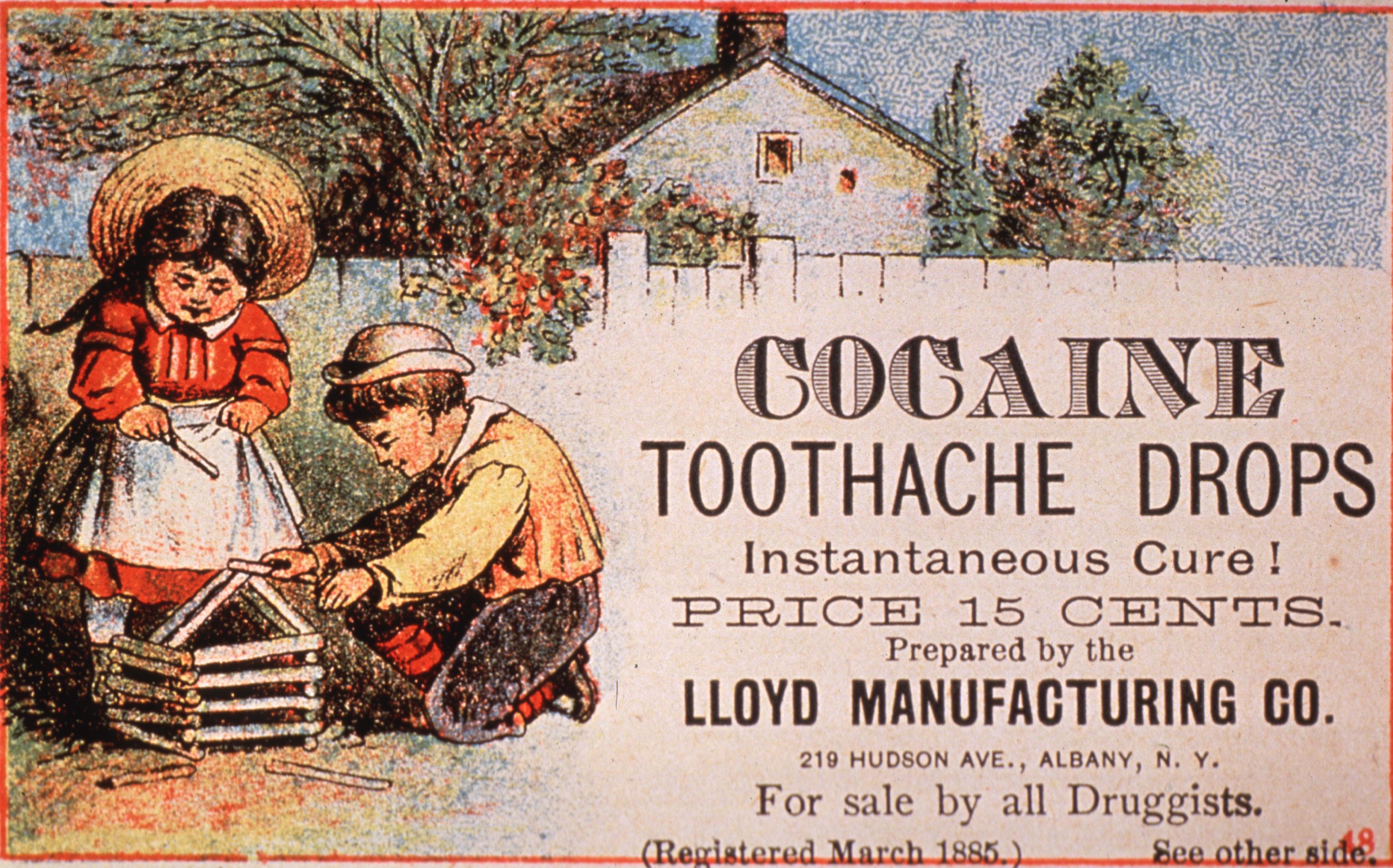 Cocaine is a highly-addictive (something your body wants and needs very badly) illegal (against the law) drug. It is usually used in the form of white powder (very small solid pieces, like dust).
Drops are small solid candies that you put in your mouth and suck on while they slowly dissolve (turn from a solid to a liquid).
These cocaine drops promised an instantaneous (immediate) cure (something that will make you healthy again). It's not clear how much cocaine was in each drop, but I'm pretty sure the FDA (Food and Drug Administration) would not approve it today. The FDA is the government agency that now regulates (makes rules about) drugs sold in the U.S.
I wonder what parents 100 years from now will say about some of the medicines we give children today!
~ Jeff