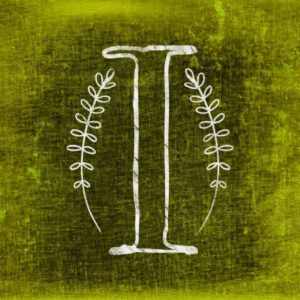 Have you ever wondered why some words in English are capitalized (in big letters; type of letters at the beginning of sentences) and some words are not?
Lucy has written about this topic before (see a couple of interesting posts here and here), but we recently received a question from Philipp in Switzerland asking why the pronoun "I" is capitalized, while other pronouns such as you, we, he, she, and it are lower case (written in small letters). Here's a brief explanation.
From around 700 to 1200 A.D., people in England used different forms of English from the English we use today, what we now call "Old English" and "Middle English." Old English was heavily (greatly) influenced by the Anglo-Saxons of German heritage who conquered (defeated and took control of) Britain. In Old English, and later in Middle English, the first person singular pronoun — "I" — was spelled "ic" or "ich." In Old/Middle English, this pronoun was not capitalized.
Over time, the pronunciation of "ic" or "ich" changed and the "c" or "ch" were dropped (removed; deleted). The written form changed to match (be the same) and became just "i."
But people who produced manuscripts (texts; written language) didn't like the stand-alone (by itself; not with anything else) letter. It looked strange. It looked like a mistake. It looked like it should be part of another word, or like a misspelled (spelled incorrectly) word.
So the scribes (people who copied written texts before the invention of printing) made the letter taller, and it eventually lost its dot (the small circle mark above). By the 1200s and 1300s, the capitalized "I" was widely used.
At first, there was a distinction (difference made) between the "I" at the beginning of a sentence, which was bigger, and the "I" that appeared in the middle of a sentence. But over time, that distinction disappeared and people simply used the same "I" for everything. That's the "I" we use today.
But language is constantly changing. Who knows? When we are finally conquered by the Canadians, perhaps we'll all speak like Justin Bieber, eh? I hope not to live that long, though.
~ Jeff