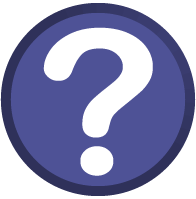 QUESTION:
Benjamin in France wants to know what the rules are for capitalizing words in titles.
ANSWER:
This is not an easy question to answer because the major style guides (written rules for using a language) disagree.
First, it may be helpful to distinguish between capitalizing words and putting words in caps.  To capitalize a word is to make the first letter of a word a capital letter, for example:  "Los Angeles," "Kathy Griffin," and "Alice's Restaurant."  To put a word in caps is for all letters of the word to be written in capital letters, for example:  "LOS ANGELES."
You may have noticed, as Benjamin has, that titles in English don't always capitalize every word.  Titles of anything–books, films, songs, plays, television shows, and many other things–always capitalize the first word.  After that, the rules get more murky (unclear) and it's the little words that style guides disagree on.
According to one popular style manual, the Publication Manual of the American Psychological Association, this is the rule:
"Capitalize the first and last words of the title and all nouns, pronouns, adjectives, verbs, adverbs, and subordinating conjunctions (if, because, as, that, etc.)."
=> This would mean capitalizing most of the words.
According to another popular style manual, The Chicago Manual of Style:
"…articles (a, an, the), conjunctions (and, but, or, for, nor), and prepositions, regardless of length, are lowercased (not capitalized) unless they are the first or last word of the title."
=> This would mean that many of the little, less important words would not be capitalized.
A third source, The Associated Press Stylebook, has these rules:
Capitalize the principal (most important) words, including prepositions and conjunctions of four or more letters.
Capitalize an article–the, a, an–or words of fewer than four letters if it is the first or last word in a title.
=> This would mean that the length of the word determines whether little words are capitalized or not.
Do you have a headache?  I do, too.  The general advice is to pick one set of rules–one style manual–and stick with (follow) it. I know that this isn't a very satisfying and definitive (authoritative; certain) answer, but if it makes you feel any better, this is a question that many native speakers struggle with, too.
~ Lucy