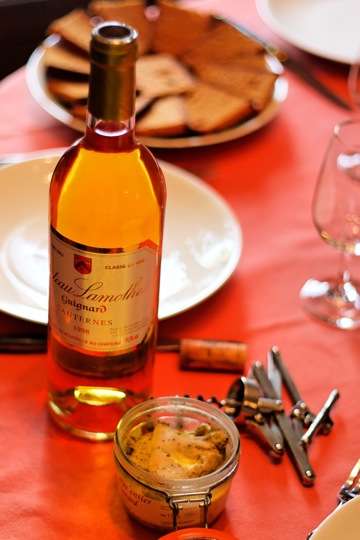 When someone says to a child, "Eat up!" they mean "Hurry up and eat!"  This may happen if the child is taking a long time to eat or is playing instead of eating the way he or she should.  I heard my own parents say this to me many times when I was a child, and it is quite common in most American families to say this, especially if the family is getting ready to leave and a child is still eating.
ESL Podcast #477 is about making a gourmet or high-quality meal, usually for a formal occasion.  Certainly if you are enjoying good food, you don't want to "hurry up."  But the truth is that Americans seem to eat more rapidly than people in most other countries.  A recent article in the New York Times provided the average amount of time people spend eating each day (all meals combined) for several different countries, and the results are very interesting: Americans, Canadians, and Mexicans spend the least amount of time eating among the countries surveyed – less than 75 minutes on average each day.  The French, Japanese, Italians, and Spanish spend the most time eating.  Here are some of the countries, from most time spent eating to least time spent (times are approximate):
France –  135 minutes
Japan – 118 minutes
Italy – 115 minutes
Spain – 103 minutes
Germany – 101 minutes
Great Britain – 82 minutes
Norway – 80 minutes
United States – 75 minutes
Canada – 70 minutes
Mexico – 65 minutes
Why are there such differences?  No doubt there are cultural explanations for why Americans eat so quickly.  I suppose the "slow eating" countries would say that they have better food, which may be true.  I know whenever I cook a meal, I eat it as quickly as possible, because it always tastes terrible!
~Jeff