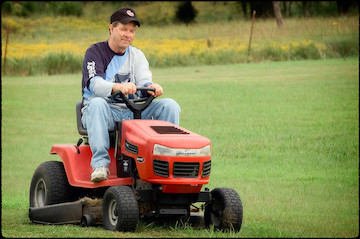 Marion Call had a problem.
The 24-year-old singer-songwriter from Juneau – the remote (far from other places) capital of Alaska – was writing a song about work. And she needed more ideas.
Call turned to (went for help to) Twitter and asked her followers, "What were your first seven jobs?" She used the hashtag (label to identify a topic) #FirstSevenJobs and included her own:
#FirstSevenJobs: babysitting, janitorial (cleaning offices, etc.), slinging (informal: serving) coffee, yard work (taking care of area around a building or buildings), writing radio news, voice-overs (speaking on videos or TV without being seen), data entry (putting information into a computer)/secretarial.
Call got the help she was looking for, and more. #FirstSevenJobs quickly became a meme – an idea that spreads quickly from person to person, especially on the Internet. Many thousands of people answered her question. Magazines and websites wrote articles about #FirstSevenJobs. And researchers used #FirstSevenJobs information to compare the jobs teenagers work today with teenagers' jobs from almost 50 years ago. All of this . . . in about 10 days!
Call says her favorite answer came from Buzz Aldrin, an American astronaut. He was one of the first two people to land on the moon and the second to walk on it. Here are his first seven jobs:
#FirstSevenJobs: dishwasher, camp counselor (responsible for children at a summer camp), fighter (military airplane) pilot, astronaut, commandant (officer in charge of a U.S. Air Force school for pilots), speaker, author.
Sheryl Sandberg, a top Facebook executive and someone we would consider very successful, didn't get off to a good start (begin with success): she was fired from her first job as a babysitter. The parents were upset because she opened the door for a stranger and accepted and paid for a pizza that no one had ordered. She got a second baby-sitting job, but was fired from that one, too, because she fell asleep on the job.
Call has been fascinated by the responses because they describe "each person's really tiny journey . . . You get to see thousands of strangers reflecting (thinking) about that journey – jobs they were good at, hated, learned what it was like to have a bad boss, what it was like to be a good boss, what it was like to be your own boss . . . you get a picture of a human (person) behind each one [each answer to her question]."
Here are my first seven jobs:
#FirstSevenJobs: yard work, construction work (building houses and other buildings), furniture factory, mail room clerk (responsible for the mail at a small manufacturing company), delivery truck driver, night watchman (nighttime guard at a school), radio announcer.
What were your first seven jobs? What did you learn from them? I wrote about what I learned from one of mine in What did you learn from you first job?
~ Warren Ediger – ESL coach/tutor and creator of the Successful English website.
Photo by Bobby Acree used under Creative Commons license.