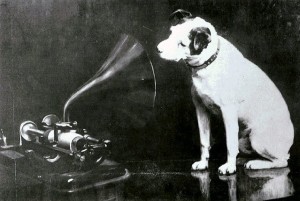 Wikipedia is a useful, though not always reliable (able to be trusted), source of information about people in the news, in history, and popular culture. Now, it may also become a place to go to find out what people sound like (the characteristics of their voice).
Recently, Wikipedia started soliciting (asking for) 10-second sound recordings for the people who have entries (individual pages) on Wikipedia. People and organizations are being asked to supply (give for use) open-licensed (with its use not restricted) and open-format (not restricted by file type) recordings that can be added to entries. The main request is that the recording include the notable person pronouncing their own name to show their own preference, since there is often disagreement.
So far, only a few Wikipedia entries have sound recordings. Among them are those of Emma Thompson, an English actress, and Dustin Hoffman, an American actor. But there are also voices of non-celebrities (people known in popular culture, usually from TV, films, and sports), such as English scientist Jane Goodall, Burmese political figure Aung San Suu Kyi, and American author John Updike.
Unfortunately, so far, there is no recording of Charlie Chaplin, but the project is still in its infancy (at its beginning; only just begun).
Whose voice from today or from history would you most like to hear?
– Lucy
Photo Credit: Original Nipper from Wikipedia