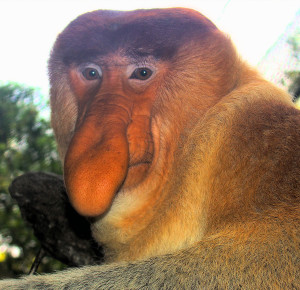 Every year a company named Splash Data publishes a list of the worst passwords of the year. Their list from 2012 shows that, despite all of the warnings about security on the Internet, many people continue to pick some really bad passwords. It is as if they were inviting hackers (people who illegally break into someone's website or computer) to steal their information.
Here are some of the worst ones. If you use one of these, you might want to reconsider (rethink) your password, or stop using the Internet:
password – Yes, that's right. Thousands of people actually use "password" as their password. It was number 1 on the list. I guess it's easy to remember! More interestingly, some people have started to realize that "password" isn't a very secure (safe) password, so they've started using something they think is much better: password1. (Seriously! It is number 25 on the list.)
123456 – No hacker would guess this one, I'm sure. I mean, what are the chances (odds; probability) that these numbers would occur (appear) together in the real world?
qwerty – These are the first five letters of the second row of keys on a standard English keyboard. In fact, we sometimes call the standard English keyboard a "Qwerty" keyboard.
monkey – This is an animal you find in a jungle (see photo), but I don't really understand why so many people choose it as a password. There is an old expression in English, "Monkey see, monkey do," used when someone does something just because he sees someone else doing it. Perhaps these people saw other people use "monkey" as a password and did the same thing.
letmein – To let someone in means to allow them to enter, to go into somewhere. Here, of course, people are actually inviting hackers to go into their computers.
baseball – Baseball is one of the most popular sports in the U.S., and I personally think it is the greatest sport in the world (Go Dodgers!). This one was number 10 on the list of worst passwords. But what about "football"? Don't worry, it also made (was on) the list, at number 20.
trustno1 – This is another way of writing "trust no one," meaning you should not put your confidence in anyone. This is absolutely correct, which is why it is my favorite on the list. People who use it actually appear to trust everyone, since they have made it so easy for anyone to hack into their accounts.
~Jeff
Photo credit: Proboscis Monkey, Wikipedia CC