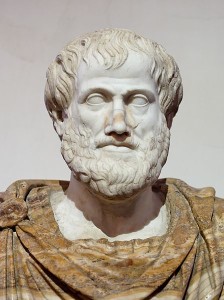 So I wanted to write something about the use of the word "so" to begin a sentence.
Traditionally the word "so" in English has served (been used for) a couple of purposes. You can say "so" as a conjunction to mean "therefore," as when you are about to announce some conclusion: "I bought a car, so (because of this fact; therefore) I can drive you to school."  In these cases, "so" always refers back to something already said or done.
"So" can also be used when telling a story, usually with the word "then." You'll often hear people listening to a story ask, "So then what happened?"
"So" can mean to a very large extent or degree, like the adverb "very," as in "He is so big for his age!" And it can mean "about" or "approximately" when used in the expression "or so," as in "He weighs about 150 pounds or so."
In the last 15 years (or so), it has become more common in American English to use the word "so" to begin sentences that don't obviously refer back to some previous statement, that are not part of a story or sequence of events, and that don't mean the same as "very." An article in the New York Times a few years ago shows where and why this change in English has taken place.
The "new" use of "so" is to start a sentence, replacing "filler" words like "well" or "um," as a way to introduce what you are about to say. This way of using "so" appears to have started in Silicon Valley, the technology capital of the U.S. located in northern California, where it was used in the late '90s by engineers and programmers.
Some think that programmers started using it because it sounded more "logical," as though one had come up with (thought of) the obviously correct response.
While "well" and "um" sound uncertain, "so" sounds decisive. "So" implies you are certain of what you are saying. "Well, I think that…" opens a discussion; "So I think that…" gives a conclusion.
I first noticed this use of "so" two years ago when a real estate agent (someone who buys and sells houses) I was talking to would answer nearly every question I had for him by saying, "So…" I found it a little confusing, almost as though I had missed part of the conversation.
Like a lot of linguistic (related to language) trends (developments; changes over time), this use of "so" has now spread from California to other places. A few weeks ago I was talking to my college-aged nephew who lives in Chicago, and I noticed that he often used "so" to begin a sentence in this "new" way.
So (and here I mean "therefore"), if you want to sound more like a native speaker of American English, you can try starting all of your answers with the word "so."
-Jeff
Photo credit: Aristotle, Wikipedia PD