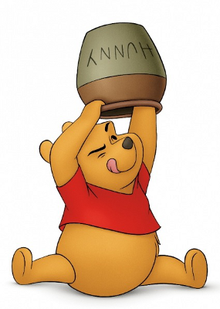 "Thought-provoking" (making you think deeply about something) is not an adjective that many people use to describe children's literature, sometimes called "kiddie lit." But, in fact, it often is. Children's literature is often filled with wisdom, lessons that have been learned over a long period of time, especially from experience.
Here are samples (a small number from a larger group) of the wisdom that you'll find in some of my favorite children's books. Read them, and then take a few minutes to think about them.
Thank you, Mr. Falker (Patricia Polacco) Trisha wants to read, but she can't. When she tries, all she sees are strange shapes. Because she can't read, her classmates call her "Dummy," and she begins to believe them. When Mr. Falker becomes her 5th-grade teacher, everything changes. Instead of a sad girl, he sees a young artist. And when he discovers that she can't read, he helps her believe that she can … and will!
"Honey is sweet, and so is knowledge, but knowledge is like the bee that made that sweet honey, you have to chase it (run quickly to catch it) through the pages of a book."

As they walked, Trisha said, "Gramma, do you think I'm … different?"
"Of course," her grandmother answered, "to be different is the miracle (something good that you can't explain) of life."
Alice in Wonderland (Lewis Carroll) When Alice tumbles (falls) down a rabbit hole, she enters a crazy world filled with improbable (surprising and strange) characters such as the White Rabbit, March Hare and Mad Hatter, the sleepy Dormouse, grinning (with a wide smile) Cheshire Cat, Mock Turtle, and the dreadful (very unpleasant) Queen of Hearts.
"Tut, tut (a sound with no meaning), child!" said the Duchess. "Everything's got a moral (a practical lesson about what to do or how to act), if only you can find it."

"But it's no use going back to yesterday, because I was a different person then."

"I don't see how he can ever finish, if he doesn't begin."
Winnie the Pooh (A.A. Milne) Winnie the Pooh describes the adventures of young Christopher Robin and his stuffed (filled with soft material) bear, Winnie the Pooh. Their friends Tigger (a tiger), Eeyore (a donkey), Piglet (a pig), and Owl all have unique (very different) personalities that contribute to (help make happen) their adventures.
"You can't stay in your corner of the forest waiting for others to come to you. You have to go to them sometimes."

"Yesterday is history, tomorrow is a mystery, but today is a gift. That's why we call it the present*."

*Note: Present means "now"; it also means "gift."
The Little Prince (Antoine de Saint-Exupery) When an airplane pilot crashes in the Sahara desert, he meets a young prince (son of a king or queen) who came to Earth from a planet he calls Asteroid 325. The young prince tells the pilot about his adventures exploring other planets.
"All grown-ups (adults) were once children… but only few of them remember it."

"A rock pile (several rocks sitting one on top of the other) ceases (stops) to be a rock pile the moment a single man contemplates (thoughtfully looks at) it, bearing within him (having in mind; considering) the image (idea or possibility) of a cathedral."

"Well, I must endure (put up with) the presence of a few caterpillars (small creatures that become a butterflies) if I wish to become acquainted (familiar) with the butterflies."
Oh, the Places You'll Go! (Dr. Seuss) This wonderfully wise speech is perfect for graduates (someone who finishes school) of any age – and the rest of us, too.
"You have brains in your head.
You have feet in your shoes.
You can steer (turn) yourself any direction you choose."

"Kid, you'll move mountains (do something impressive)!
So…be your name Buxbaum or Bixby or Bray
or Mordecai Ali Van Allen O'Shea*,
you're off to Great Places!
Today is your day!
Your mountain is waiting.
So…get on your way (get started)!"

*Note: All the names = It doesn't make any difference who you are.
I'm curious: which of these do you want to be sure to remember?
~ Warren Ediger – English tutor/coach and creator of Successful English, where you'll find clear explanations and practical suggestions for better English.
 Photo courtesy of Wikipedia Commons.