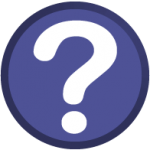 QUESTION
Marco from Italy wants to know: "When I listened to the famous song "Forget you" of Cee Lo Green, I heard him say: "… and I'm like forget you … ".  What does the expression "I'm like" mean in this case and how is it used normally in (informal, I suppose) conversation?"
ANSWER
In American English, the word "like" has several very different usages (ways it is used).  The way that "like" is used in Marco's example is as a way to informally paraphrase (repeat, but not in the exact words) what you or someone else has already said.  Take a look at these two examples:
A:  "Jeff said, 'I'm buying lunch!'"
B:  "Jeff is like, 'I'm buying lunch!'"
In the first example, I'm saying that Jeff said the exact words "I'm buying lunch!" at some earlier time.  In the second example, I'm giving you the essence (main meaning) of what Jeff said, but not necessarily his exact words.  He may have actually said, "Lunch is on me!" or "I'm paying for lunch!," but the message is the same.
Americans use "like" in this way all the time in informal conversations.  Although it started out as something young girls used in daily conversation with each other, today, you'll hear all kinds of people using it in this way.
…
Another very common way "like" is used in American English is as a filler, similar to "um" or "er."  We all use conversation fillers to give us more time to think as we're speaking.  Here are a couple of examples of this usage.
– "I, like, don't know what to say to you when you're so upset."
– "Like, are you really going to move to McQuillanland?"
…
Finally, "like" is often used when we want to indicate that what we are about to say is an approximation, or that it isn't exactly right, but it is close enough or good enough.  Often, this is an exaggeration (saying something is more than it actually is).  Here are a few examples:
– "The store is only, like, a mile from here, so there's no excuse not to go."
– "I ate too much last night.  I'm, like, never going to eat again."
– "When my parents came home and saw what we did to the house, they, like, died."
…
All of these uses are informal and you will almost never see them in writing or hear them in formal conversation.  However, you'll hear Americans use "like" in these ways all the time. These are not the only uses of "like," but they are among the most common in daily conversation.
There you have it (here is what you asked for), Marco.  I hope that answers your question.
By the way, Cee Lo Green's song "Forget You" was very popular here in the U.S. a few months ago.  You can hear it here.  This is the "clean" version without profanity (bad words), because there is another version in which the word "forget" is replaced with the four-letter "f-word" that you all know.
~ Lucy