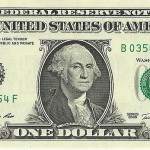 One thing we are accustomed to (used to) when we shop is prices going up and down with sales and seasonal (different time of the year) deals. But what about prices changing frequently, as much as every 10 or 15 minutes?
If you're like many Americans, you're doing more and more of your shopping online (on the Internet). Popular websites are now using dynamic pricing to get the best price for their goods (items for sale) and urging (encouraging) you to buy. Dynamic pricing is when a business uses computer programs with complex (not simple) algorithms (math formula; math rules a computer follows in computing) to figure out the best price for a product. This algorithm takes into account (includes in its calculations) things such as inventory levels (how much of a product the seller has), competitor prices (how much other stores are charging), how quickly the item is selling in a given time frame (a certain amount of time), and your buying history (what you have already purchased from that website).
Dynamic pricing is not new. If you've purchased an airline ticket in the past 20 years, you know that you may get a different price depending on when you make your reservation (booking before purchasing). In recent years, some sports teams have begun to price their tickets according to how popular a game is predicted (expected) to be and how many tickets have already sold, among other things, to make sure that it sells the most tickets possible. Now, this practice (way of doing things) is being used for all kinds of products.
I noticed dynamic pricing when using a popular online retailer (seller): Amazon. Amazon's pricing system is so sophisticated that it's a mystery to most people. However, if you ever put an item in your shopping cart (list of things you're getting ready to buy) and leave it there for a few days or a few weeks, you'll see the price changing, perhaps many times over that time period, depending on the factors I mentioned above and more, including what you buy in the meantime. This use of customer information is somewhat (kind of; fairly) controversial because some critics (people who don't like it) say that it's an invasion of privacy (viewing and using of personal information without your knowledge or permission). However, it's being done all of the time, and not just with large retailers like Amazon.
Have you noticed dynamic pricing used in your online shopping? What do you think of this pricing practice?
~ Lucy
Photo Credit: Onedolar2009series from Wikipedia