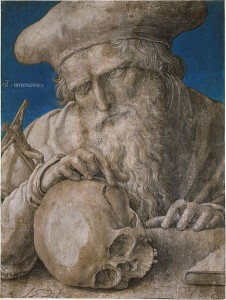 What advice would you give a young person who is about to graduate from (finish; complete) college in 2012? Last year I talked about the tradition of commencement speeches at American colleges. A commencement speech is usually given by a well-known or important person to the graduating class of a university at the graduation ceremony (official event or celebration). It typically has advice for the young people who are now about to move on to the "real world" of work (or, for many nowadays, unemployment). You can read an example of a speech here.
One writer recently published his list of "10 Things Your Commencement Speaker Won't Tell You," with his advice to university graduates this year. I've shortened his list to five. Read them and see if you agree with his advice:
Don't Make the World Worse. Most speakers tell students to make the world better, but Wheelan says he wants to "lower the bar" (make the minimum requirement or expectation less difficult). Instead of trying to improve the world, just don't make it any worse! This is actually a variation (another version) of the traditional advice to medical doctors to "first, do no harm," meaning don't make the patient sicker than he or she already is.
Marry Someone Smarter Than You. With the economy in tough shape (poor condition), it is often necessary for both spouses (husbands and wives) to work. Wheelan says that the commencement ceremony itself is a good place to start looking for a smart (or smarter) partner. This is because at many colleges, the best students get to wear special clothing and have their names listed separately in the program (the official booklet for the ceremony), so they're easy to find.
Read Obituaries. Obituaries are stories usually published in a newspaper about someone who has recently died. Families can pay for one of these in order to announce the death of one of their members. Wheelan says reading obituaries can show you how "interesting, successful people rarely (don't usually) live orderly, linear lives." An orderly, linear life would be one which is well-planned out and moves in a "straight line," from A to B to C. Wheelan is saying that most of our lives are not that simple and straightforward, but involve unexpected changes.
It's All Borrowed Time. To borrow something is to have someone loan or give you something for a short time that you have to give back someday. Life, Wheelan says, is not something you get to keep forever. Every day could be your last. To live on borrowed time means to be able to live only for a short time before things will change or end. If that's true, then we must ask ourselves whether the way we are living now is really the best we can do. This idea is related to what the ancient Romans called momento mori – a phrase or a physical object like a skull that reminds you of death, that we all live on borrowed time.
Don't Try to be Great. Wheelan says that being great usually involves some luck and circumstances (situations) that are beyond your control (that you cannot change or effect). Instead of trying to be great, Wheelan says we should try instead to be solid – that is, very good at what we do, reliable, and dependable.
Do you agree with Wheelan's advice? If not, what advice do you have for our new college graduates this year?
~Jeff
Photo credit: St. Jerome by Lucas van Leydan, Wikipedia CC