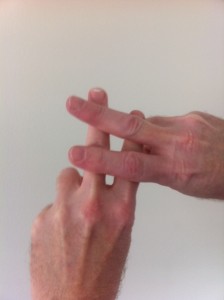 Almost everyone on the Internet has heard of Twitter, a micro-blogging (a mini or small blogging) service where you are able to send short, 140–characters–or–less messages to people who "follow" you on the service. (We talked about it briefly here.) You can follow people by using a web browser and going to www.twitter.com or by using a piece of software on your phone or computer. I first started using Twitter a few months after it began in 2006, although it really didn't become popular until a few years later. Now, some people credit Twitter (say it caused or is responsible for) with helping spread both good news and bad about politics, culture, and even earthquakes.
Twitter, however, has its own particular language that you need to understand if you're going to use it successfully. Everyone has a username (a screen name; a name that identifies you), but the special character @ is used before your username. So, for example, English as a Second Language Podcast has the username @eslpod.  When you use software for Twitter, clicking on a username will take you to that person's page. Then you can read that person's tweets (messages) if they are public, or request to follow that person so that you can read what they say.
A more interesting feature (characteristic) of Twitter is the use of the hashtag, a special character that looks like this: #. Similar to the tags that are used on regular blogs, a hashtag usually indicates a broader category or topic that the message is related to. So, for example, if I am writing about the city of Santa Monica, I would add to my tweet: #SantaMonica (notice that it is all spelled as one word). The advantage of this system is that when you click on something that has been "hashtag-ed," you can see all the other messages on that same topic that have been tweeted.
Many people, however, have begun using hashtags to add humor (comedy) or additional commentary on their own messages. This often involves irony, where you say one thing but really mean another. If my tweet is, "Just saw a dog inside of a car with no owner," I might add the hashtag: #ReallyBadIdea. The hashtag is what I really think about the situation, what some people referred to as meta-commentary or commentary about the commentary. Somewhat bizarrely (strangely; oddly), some people have begun to talk this way, using the word hashtag in front of words or phrases to provide a meta-commentary in real life. Earlier this year, a Canadian politician attacked the prime minister of Canada's policies (ideas and actions) on crime, calling them "a hashtag fail."
The ultimate (best or greatest example) in hashtag use is to cross the fingers of your hand together to form what looks like a hashtag before something that you say (see photo). I love Twitter, and I think hashtags are very useful, but I can't see (I don't think I will be) using them with my fingers.
~Jeff
P.S. Follow us on twitter at @eslpod.