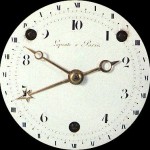 This is the time of year when the media takes a retrospective look (look back in time) at the past year. News outlets (places where we can find news), such as Time magazine, like to name (identify) a "Person of the Year," someone who has made significant or important impact (influence; effect) on the world, good or bad, during the past year.
Since a decade (10-year period, beginning with a year ending in '0') is ending, many people are taking a look back at the past 10 years: 2000 to 2010. My question to you is:  Which person do you think has made the most significant impact — good or bad — on the world in the past decade?   This person does not need to be politician (person who works in an elected job in the government), of course, and may be an entertainer, sports star, businessperson, or anyone who you think fits the bill (satisfies the requirements; meets the criteria).
Here are a few of the names that have bandied about (discussed in a casual way) in the American media that I've seen in the past few weeks. This is not an exhaustive (complete) list and most are Americans, but it's a place to start.  Remember that we're talking about a person who has had the biggest impact, positive or negative.
– Barack Obama, American President
– Steve Jobs, co-founder of Apple
– Sarah Palin, former Alaskan governor and 2008 Republican vice-presidential candidate
– Julian Assange, founder of WikiLeaks
– Lady Gaga, American pop singer
So, what do you think?  Would you pick one of these people or someone else entirely?  Who would be your "Person of the Decade"?
~ Lucy
P.S. At the risk of sounding presumptuous (seeming arrogant, or thinking too highly of ourselves), some of you may want to be kind to us here at ESL Podcast and pick our own Dr. Jeff McQuillan, but he would be the first person to tell you to leave him off the list, of course!