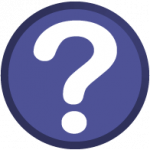 QUESTION:
Zoltán from Hungary wants to know what these two expressions mean: "to owe my life to him" and "to make an honest woman of her."
ANSWER:
When you owe something to someone, it means that you are indebted to them, or that you are required to give something to them in exchange for something that this person gave you.  If I borrow money from Jeff, I owe him money until I pay him back.  If I do a favor for Jeff, he owes me a future favor.
To owe your life to someone or to owe someone your life, though, means that another person was responsible for saving your life at some time.  You could say: "I owe my life to the fire fighters who ran into the burning building to rescue me."
Sometimes we use this phrase when it's not a matter of life and death, but is still something very serious or very important to us.  For example, if you've been without a job for many months and your friend helps you find a job, you may say to her, "I owe you my life!"
…
To make an honest woman of her is an old-fashioned phrase that we now use comically (to be funny).  To make an honest woman of someone means to marry a woman.
In the old days, the idea was that if a man was dating a woman and was having an intimate/sexual relationship with her, then she was somehow doing something wrong.  By marrying her, you would be erasing (removing) or correcting those mistakes, making her a good, honest woman again.
In the U.S., this is now an old-fashioned idea and if someone uses this expression, it is to ask when you and your girlfriend are going to get married.  Someone might say to you: "You and Pam have been going out (dating) for almost three years.  When are you going to make an honest woman of her?"
Thanks for the questions, Zoltán, and I hope this is helpful.
~ Lucy