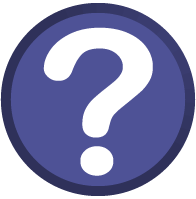 QUESTION:
Mitch in Italy wants to know how to express quantities (amounts; numbers) by using "hundreds" and what is the largest quantity that can be expressed in this way.
ANSWER:
When you see the number 2,300, you may say to yourself, "That's two thousand three hundred."  You would be right, but Americans have another way to say this number:  "twenty-three hundred."
For numbers 1,100 to 9,900, you can express them as hundreds, rather than thousands.  Here are some examples:
– 4,300 = forty-three hundred
– $1,500 = fifteen hundred dollars
– the year 1900 = the year nineteen hundred
We use this convention (way of doing things) with "round" numbers:  4,300 and not 4,321.  For "4,321" we usually express this in thousands:  "four thousand three hundred (and) twenty-one."
For years, we do things a little differently:  We group the first two and the last two digits (numbers 0-9) together, like this:
– 1986 = nineteen eighty-six
– 1086 = ten eighty-six
– 2086 = twenty eighty-six
For years with fewer than four digits, we group just the last two digits:
– 873= eight seventy-three
However, for our current year, we express it this way:
– 2009 = two thousand (and) nine OR twenty oh-nine
Why do Americans express thousands as hundreds?  "Fifteen hundred" (1,500) is easier and faster to say than "one thousand five hundred."  While using this convention is very common and often sounds a little less formal in daily conversation, it is fine to express these numbers–with the exception of years–as hundreds or thousands.  Both are correct and both are commonly used.
~ Lucy