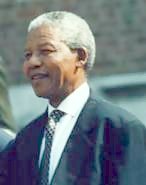 I saw a report recently on the BBC about a survey of 1,500 adults and teenagers on their reading habits, and it had a very interesting finding (result): Almost half of all the men and about one-third of the women said they had lied at one time or another (at some time in the past) about the books they were reading in order to impress friends or potential romantic interests.
Among the men, it was most likely that they were trying to seem more intellectual or romantic, according to the survey.
Just in case you're interested, the men said that they would be most impressed by a woman who reads news websites, Shakespeare, and song lyrics.
The women said they would be most impressed by a man who was reading Shakespeare or Nelson Mandela's biography.
Finally, the survey found that both men and women would instantly fall in love with anyone who said they listened regularly to ESL Podcast.  So now you know what to say the next time you meet a beautiful man or woman of your dreams.
~Jeff