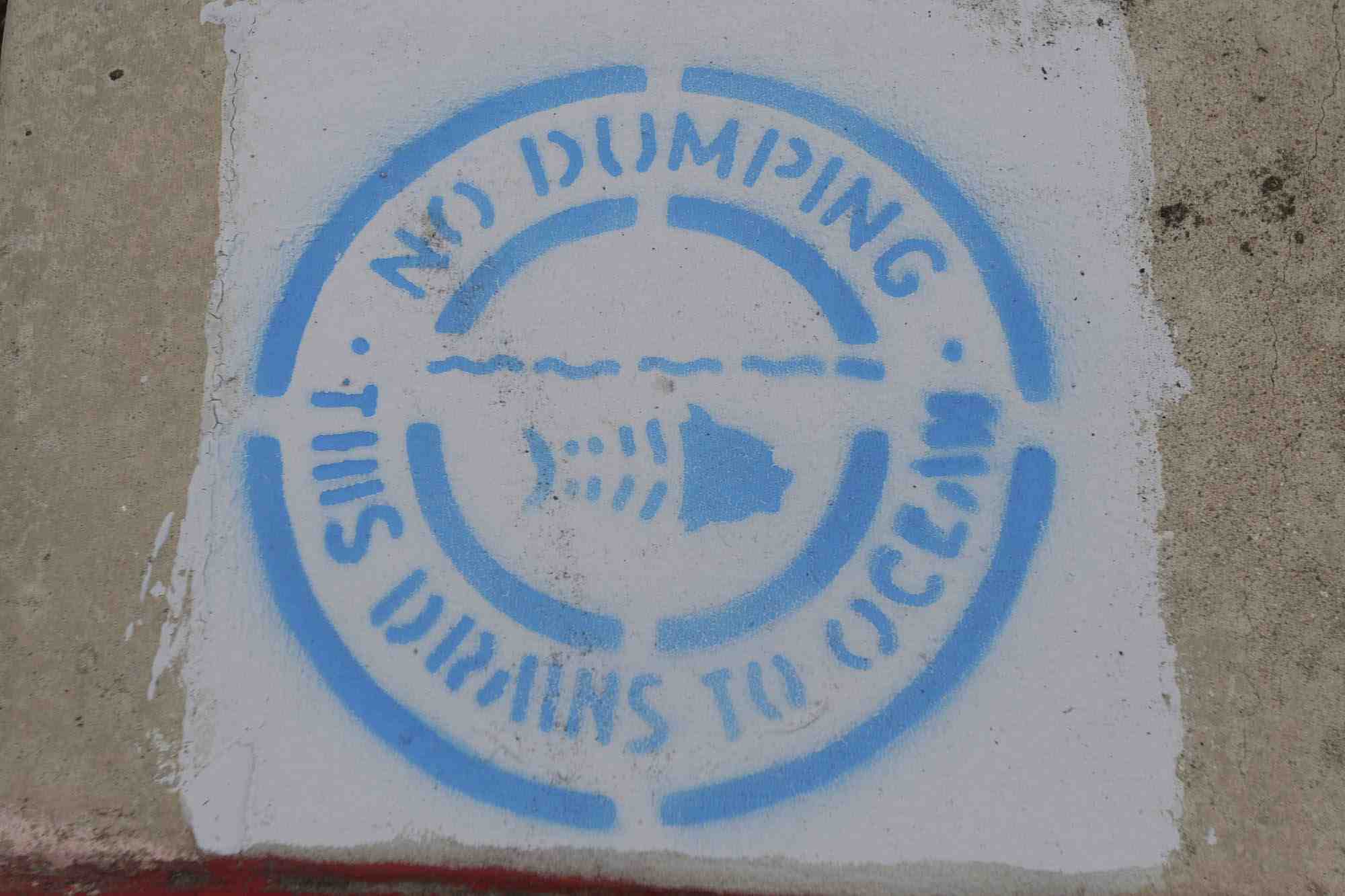 For the past 25 years or so, many people living in Los Angeles have tried to protect the area of water near the city called Santa Monica Bay. One such organization is Heal the Bay. To heal is normally a word we use when talking about people who are sick and then get better. But here it is used to mean improve and clean up the water in the bay near the beaches of Los Angeles.
One way of helping this is to ask people not to dump (get rid of, dispose of) water that is not clean down the sewer drains. Sewers are the pipes that take water and waste away from homes and streets. Streets have drains or openings in the pipes where rain water can go. To drain also means to take liquid out of something, such as the water out of a bath (the little hole where the water goes down in a sink or bathtub is also called a drain).
On many sewer drains close to the ocean, there are signs telling people not to put dirty water (oil, soapy water, etc.) into this sewer drain: "No Dumping – This Drains to Ocean." (Normally, we would say "drains into the ocean," but they didn't have a lot of room on the sign!) Notice the picture of the fish, reminding people to be careful to protect the fish and animals.
Many thanks to Matteo Mescalchin of Digital Movie, a professional photographer who took this picture on his recent trip to Los Angeles.
~Jeff