In today's podcast, 325 – Describing People's Moods, we talk about being on edge. In the "What Else Does it Mean?" section of the Learning Guide, we also talk about the different meanings of edge, and what competitive edge and cutting edge mean.
Another very common idiom is to be on the edge of (one's) seat. We use this to mean that we feel very interested in something and that it is very exciting. If I thought that a movie was very good and had a lot of action, I might say that I was on the edge of my seat as I watched the movie from beginning to end. At an exciting basketball game, the fans are on the edge of their seats waiting to see which team will win.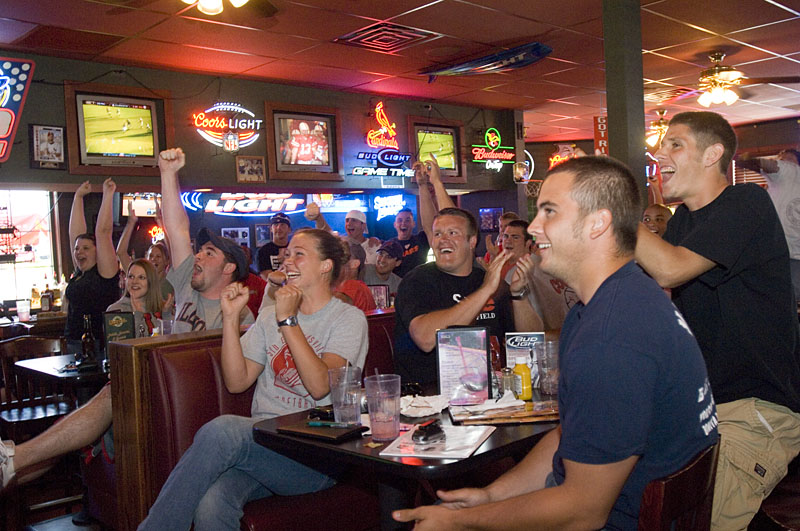 Are any of our listeners on the edge of their seats waiting for each new episode of our podcast? I doubt it!
~ Lucy