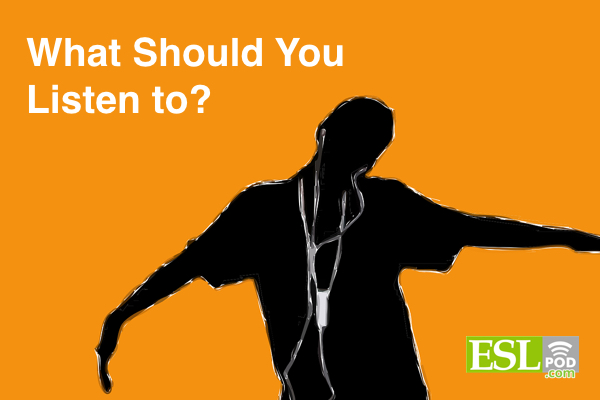 Here's a question I am often asked:
Dear Jeff,

I always study English everyday, but I feel my listening ability is not good.

Could you help me improve my listening ability?

Tim
Good question, Tim!
The way to improve your listening ability is to listen to the right things, the right materials.
What are the right things?
1. Something you can mostly (90% or more) understand. If it's too hard, it's a waste of time.
2. Something that you are interested in.
How much should you listen?
As much as possible! I would say a minimum of 30 minutes per day.
Start with something easy, perhaps something you understand 100%. As you get more confidence in your listening, increase the difficulty of the materials.
I would suggest you start by downloading and listening to some of the ESLPod.com podcasts or get our sample lesson here.
Need more ideas? Be sure to download my special report on how to improve your English by filling in the form below.
Thanks for the question!
~Jeff
Want to comment on this blog post? You can now do that on our Facebook page – click here to comment on this post!
WAIT!


Before You Go . . .
Get our FREE, 9-Page Special Report
"5 Things You MUST Know to Improve Your English"
Learn how to improve your English faster than ever with the latest, research-proven methods. Download it to find out more!
Just fill out your first name and email address below to get it: