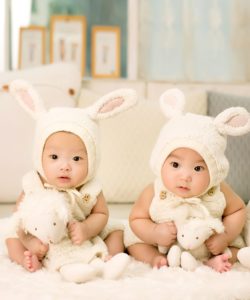 You will sometimes hear Americans use the word "ditto" in a conversation. Ditto is used as a response to what someone else has said to mean "That is true for me, too" or "The same with me," as in:
Edmund: I am really cold.
Hillary: Ditto! Let's turn on the heat.
If you ask Americans where the term came from, most would say it comes from making copies (creating a an exact duplicate of an image using a machine). You see, early copiers* (machines used to make copies) were informally called "ditto machines" or "mimeographs," and produced copies that we called "dittos."
When I was a kid (many centuries ago), teachers passed out (distributed) dittos in the classroom. When I was teaching in the 1980s and 1990s, I used to spend a lot of time creating dittos for my students (here's an example of one from Wikipedia). Nowadays, copy machines use a different process to make the copies, so we no longer use "dittos."
However, the word "ditto" does not actually come from the old ditto machines. As with a lot of words in American English, it has its origins (beginnings) in another language – in this case, Italian.
"Ditto" comes from the Italian word ditto, a form of the verb "to say" (dire). It was used in accounting (keeping financial accounts) or recordkeeping (an account of information) to represent a word so that it didn't need to be repeated.
When we started using this word in English, we used it to avoid having to repeat a month or year in a date on accounting or legal documents. For example, instead of writing, "on March 2, March 13, March 22" you could write, "on March 2, ditto 13, ditto 22."
People still express this same idea sometimes in everyday writing, but instead of putting the word "ditto" they use a quotation mark like this: ", which is sometimes called a "ditto mark." This is placed in a column underneath a row that contains the same information, so you don't have to write it again.
For example, if you arrive at the doctor's office and you are asked to sign in (write down your name and the time you arrived), you might see people who arrived close to the same time put a " underneath the time above it, like this:
Rob Roy        10:15 AM
John Cho            "
Maria Alma         "
This means that the Maria and John arrived at the same time as Rob, 10:15 A.M.
As I said at the start, the word "ditto" can be used to agree with someone, but often, it is used to say, "I am the same." So, for example, if I say, "I stink (smell badly) after exercising," and you respond, "I agree," you're saying that you think I stink, too. However, if you respond "Ditto," you are saying that you, like me, also stink after exercising, which means we both need a bath.
Now you can understand the title of this blog post: "You Think You're a Genius (very intelligent person)? Ditto." By responding with "Ditto," I'm not saying I also think you are a genius, but rather that I think that I am a genius as well.
~ Jeff
* Ditto machines were made by a company called "Ditto Corporation," although it seems likely the company itself took its name from this same idea as the accounting expression, from the Italian.