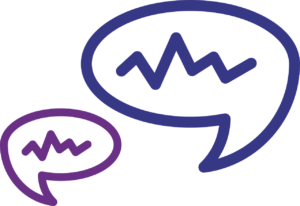 When someone in the U.S. uses the term "four-letter word," they are referring to those words in English that are considered "obscene" or "vulgar"  – that is, bad language that you would not say in front of your mother, your teacher, or your boss. We call these "four-letter words" even though some of them have more or less than four letters.
We do this because many of the obscene words in English are one syllable, and many of them have four letters, including perhaps the most famous one which begins with the letter "f," which we call the "f-word." Some of the less vulgar ones are "hell," which refers the very unpleasant place that some people believe bad people will go when they die (sometimes capitalized – "Hell"), or "damn," something you would say to curse someone or if something bad happens to you.
From our common use of four-letter words comes the popular expression: "________ is a four-letter word." This phrase means that this thing, whatever it is, is unpleasant, very bad, or causes you terrible problems and you want to express how much you dislike it or how much trouble it has caused you.
Some popular phrases are:
– "Love is a four-letter word."
– "Work is a four-letter word."
In these two examples, "love" and "work" actually have four letters.
But, we can also use this expressions with longer or shorter words, such as:
– "Trust is a four-letter word." Trust is the belief in the reliability or truth of something or someone.
– "Rejection is a four-letter word." Rejection, when used it to talk about love and relationships, refers to someone refusing the love and affection they are offered.
Of course, "trust" and "rejection" have more than four-letters, but the idea (and the joke) is that these things have the same meaning as four-letter words — they are bad and they make you want to curse them.
If you've been trying to improve your English for a long time, you might say: "English is four-letter word!"
~ ESLPod Team
*This post was adapted from "What Insiders Know" from Cultural English 54. To see the rest of the Learning Guide, including a Glossary, Sample Sentences, Comprehension Questions, a Complete Transcript of the entire lesson and more, become a Select English Member.