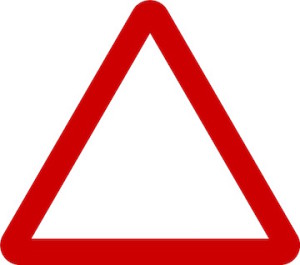 "I need to take the TOEFL (Test Of English as a Foreign Language). Can you help me?"
I get a lot of emails like that every year, often just before TOEFL scores are due (need to be sent to universities). I frequently have to say "No" because the student has waited too long to do what they need most – to improve their English. That's why I'm writing this early in the year, hoping that students will read it and begin now to prepare for the TOEFL.
To do well on the TOEFL, nothing is more important than good, strong English. Many students spend a lot of time and money on cram (trying to do a lot in a short time) courses and other questionable activities, hoping they will prepare them for the TOEFL. Unfortunately, most of those activities do very little to improve their English.
The TOEFL is a test of how well you can use English in a classroom – to read and listen, to write and speak. The TOEFL score you need to be accepted by a school is the score they think you need to succeed in their classes. Each school is different. One school I know requires a score of only 62. Another says, "Don't apply (ask to come) unless your score is more than 109."
If good, strong English is so important, you may ask, "How good is good enough?" Here's a little experiment you can try. Read part of this article by Sherry Turkle. And listen to some of this lecture from Dr. Paul Bloom's Introduction to Psychology, a first-year class. Now think how you would answer these questions:
If you walked into class the first day and heard Bloom's lecture or had to read Turkle's article, how would you feel? Would you understand them well enough to take notes you could use to study later?
Would you be able to easily identify what they were talking about – the subject of the lecture or article – and what some of the main points (ideas) were?
What if I asked you to answer my questions in writing? Or by speaking? How well would you do?
If you're comfortable with the questions I've asked, you're probably ready to begin working on the academic skills – like essay writing – and test-taking skills that you'll need for the TOEFL. If not, you need to forget about them for a while and spend time working on your English.
There's only one way to strengthen your English, and that's by doing a large amount of reading and listening. It's not difficult:
Find something easy enough to read or listen to without stopping. And so interesting that you don't want to stop. You may not know all the words, but you will know enough to enjoy the story or learn from the article.
Read and listen as much as possible. One hour a day, more if you can. Every day if possible. In other words, make English a part of your life.
As your English grows, you'll be able to read and listen to increasingly difficult material. After a while you'll be able to comfortably read and listen to material similar to Turkle and Bloom and feel that you're ready.
If you'd like to learn more about preparing for the TOEFL, check out Rethinking the TOEFL and Doing your TOEFL homework on my website.
~ Warren Ediger – ESL/EFL coach/tutor and creator of the Successful English website.
Warning sign image courtesy of Wikipedia Commons.