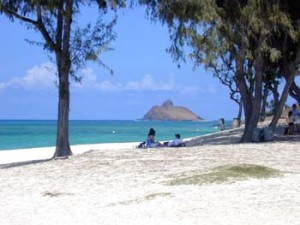 We've all had that experience of waiting to buy something we want: a new smartphone, a car, or even something simple, like a book or a pair of shoes. We want it now, but we wait in anticipation (with the expectation) of the pleasure we'll get out of a new possession (thing we own).
But if we want to get the most pleasure out of waiting, we should opt for (choose) an experience rather than a new possession. You may have heard people say that experiences, rather than things, give people more happiness. Well, that' true, even when you're simply waiting for it.
In a series of studies published last year, a Cornell University doctoral (getting a Ph.D. degree) student asked people to evaluate (judge) what it felt like to look forward to (wait with expected pleasure for) experiences versus buying things. He found that the waiting period was even more pleasurable, more exciting, and with less impatience (having the feeling of not wanting to wait anymore) when buying experiences than things. Experiences could be anything from taking a trip to attending a concert to going surfing (the sport of standing on a long board on ocean waves).
The researcher suggested two reasons for this. He surmised (guessed based on the evidence) that material goods (things worth money; things with value) are easier to compare to other material goods than experiences are to other experiences. For example, it's easy to compare your new smartphone to your friend's and perhaps find your own smartphone wanting (not as good; less than perfect). We want to keep up with the Joneses (be as good as our neighbors and friends), and buying new things is accompanied by anxieties (worries) about not measuring up (being as good as others or what is expected).
Another reason waiting to buy things might be less pleasurable is that when we buy material goods, we know beforehand (ahead of the event) pretty much (nearly) exactly what we're buying. If I buy a new shirt, I can picture myself wearing the shirt and looking good, but there isn't much more to imagine. If I plan a trip, I might be able to imagine all kinds of scenarios (possible situations) that could be fun, exciting, and even life-changing.
The good news is that the older you get, the simpler the anticipated (expected; predicted) experiences can be. While you may need extraordinary (very big, major, and unusual) experiences to maximize (give you the most) happiness when you're young, as you get older, those experiences can be quite ordinary (common; everyday; not special). The thought of taking a walk on the beach, listening to music, or enjoying a good meal with friends might be enough to give you the same level of anticipated enjoyment.
And since I'm very old, all I need is the anticipation of reading your comments to make me happy…and maybe a very small slice (piece) of cake.
How about you? What anticipated experiences – extraordinary or ordinary – gives you pleasure?
~ Lucy
Photo Credit: View across Kailua Beach to the offshore islet known as Moku nui from Wikipedia