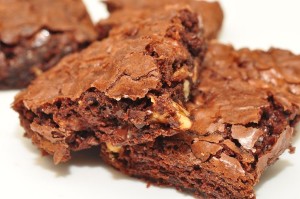 Fundraisers are a part of many schoolchildren's lives, but a new law that took affect in July puts major restrictions (limitations) on what can be sold.
Fundraisers are efforts to earn money for a specific project or group. In U.S. public schools, many extracurricular activities — such as after-school sports, student clubs, and music programs — aren't supported by government money, at least not entirely (completely). If students want to buy new uniforms (clothing worn by an entire team, usually for sports), take a field trip (travel somewhere for an educational experience), buy supplies, or have money to support their activities, the students (and their parents) must raise (earn) the money themselves.
Fundraisers come in many shapes and sizes (are varied; there are many types), some of which I wrote about when talking about school music programs. Among the most popular fundraisers are bake sales and candy sales. Bake sales involve students and parents making desserts such as cupcakes (small, round cakes), cookies, and brownies (a small square of heavy chocolate cake; see photo), and selling them at an event where other students, their parents, teachers, and people in the community come to buy them.
Candy sales involve students taking packaged candy that their club or organization purchases in bulk (in large quantities) and selling them at a higher price, with the understanding that the money will go to help the school group. Students sell to other students or go door-to-door (going from one house to the next), but very commonly, parents sell them to their co-workers at work.
In July, the 2010 Healthy, Hunger-Free Kids Act went into affect (began to be enforced). This law requires that the federal (national) government set standards (say what is required) for all food and drinks sold during a school day. This includes vending machines (machines in which you put money to buy food or beverages), classroom snacks (food eaten between meals), and daytime fundraisers. The law doesn't say that all sweets are out (not allowed) in fundraisers, but says that they must meet nutritional standards (what is considered healthy and beneficial for the body). Bake sales are still allowed and each state decides how often they can occur, but they should be "infrequent" (not very often), according to the new law.
Recent news reports say that this new law poses (causes) problems for schools that rely heavily (depend very much) on selling sweets to supports their activities. However, many are moving to selling other items, such as wrapping paper (colorful paper used to wrap (cover) gifts), candles (blocks of wax that can be lit), and other things not related to food.
How are schools funded where you live? Do schoolchildren raise money for some school activities?
– Lucy
Photo Credit: Several Brownies from Wikipedia