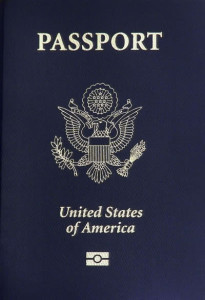 Many people would like to be American citizens, legally becoming "members" of the United States. However, last year a record number (more than in any other year) of Americans renounced (gave up; ended) their American citizenship.
About 3,000 people last year renounced their American citizenship, up sharply (very much and suddenly) from about 500 each year in recent years. Why the spike (sudden rise)? It's because it's getting more expensive and difficult to be an American, especially one living abroad (in another country).
Politicians (people with elected government jobs) are always promising Americans before elections that they will close tax loopholes, weak points or "holes" in the tax laws that allow people, especially rich people, to avoid paying taxes. That's what the government tried to do with people taking their money abroad.
In 2008 and 2010, the government passed laws that require foreign banks and other institutions (businesses) that hold American money to comply with (follow) new laws. The purpose of the laws was to prevent (not allow) Americans from hiding money in overseas (foreign) bank accounts or investments, and thereby (as a result) avoid paying taxes on that money. These new laws, including the Foreign Accounts Tax Compliance Act of 2010, affected all banks and other businesses accepting American money. The trouble was, many banks and financial institutions decided that the requirements for compliance were too much trouble. They started closing the accounts of many Americans, deciding that it wasn't worth the hassle (trouble).
Added to this are the higher tax rates on rich Americans since President Obama has been in office (in the job as president). Unlike many other countries, if you are an American citizen, no matter where you live, you must pay U.S. taxes. This includes people who have lived outside of the U.S. for 20 or even 50 years. In the eyes of the American tax system, you're still an American and must pay American taxes, even if none of your earnings (how much money you get from a job or other business) are made on American soil (in the U.S.).
With the increased difficulty of getting financial services abroad and higher tax rates, more Americans than ever who live abroad are opting (choosing) to stop being Americans. Government officials say that while this is an unintended consequence (unexpected and unwanted result) of recent new laws and regulations (rules), those laws and regulations are stopping tax cheats (people who successfully avoid paying taxes they owe).
If you were in a similar situation in your country, would you renounce your citizenship? If not, are there any circumstances under which you'd do so?
– Lucy
Photo Credit: US Passport from Wikipedia