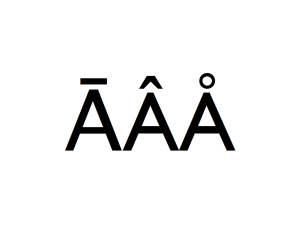 Not long ago, Jeff explained the tradition of American women changing their names after marriage (see English Cafe 427). Although fewer women are following this tradition now than, say (for example), 50 years ago, it is still very common.
When Janice Worth of Hawaii married, she changed her last name to her husband's: Keihanaikukauakahihulihe'ekahaunaele. (This is actually her husband's only name, a name given to him by his family at birth (when he was born).) This is a Hawaiian name, and when Janice adopted it (decided to use it), she had a problem. Her first and last names did not fit on official documents, including the Hawaii driver's license, which only allowed 36 characters (individual letters). For this reason, only her new last name appeared on the license with no first name, and when she used her license as ID (identification) or was stopped by traffic cops (police watching for people breaking driving laws), those officials gave her problems about her unusual license.
She decided not to take this lying down (do nothing). She complained to the governor (the highest-level elected official in a state). In a state that has a large native Hawaiian population and prides itself on (say they do very well at) preserving (keeping something valuable the same) and respecting the Hawaiian culture, the governor promised that changes would be made to the computer systems by the end of 2013 to accommodate (allow for) a longer name like hers.  Janice now has a driver's license that shows her first and last names.
I've always been grateful to have a short name, just seven letters in all (total). Filling out (completing) forms is easier. (Unlike most Americans, my parents never gave us — my siblings (brothers and sisters) and me — middle names, for which I am also very grateful. There's a tradition of children making fun of each other's middle names in school, and I never had to go through that. Having an unusual last name was hard enough!)
Are there unusual or unique names where you live that present problems for people who have them, whether it's related to spelling, unique characters/diacritic marks (markings over, under, around letters), length, or something else?
– Lucy
Graphic Credit:  Jeff McQuillan