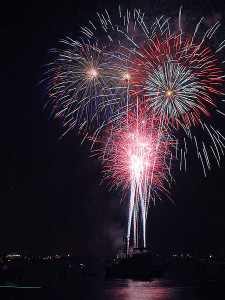 It's hard to believe that ESL Podcast started this day eight years ago.
You would think that after eight years, we would be older, if not wiser (smarter). But amazingly, we have enjoyed these eight years so much that it has actually made us look younger and more better looking.
You don't believe us? Take a look at our Eighth Anniversary Video.
On this anniversary, we want to thank all of you for listening to our podcasts, reading and participating in our blog, and spreading the word (telling others) about ESL Podcast. We want to especially thank our basic and premium members and our donors for making the continuation of ESL Podcast possible.
We are truly grateful for our listeners.  Thank you for your support and please join us in celebrating our eighth anniversary!
~ Jeff and Lucy