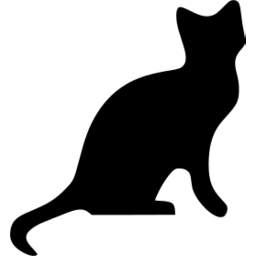 When I was growing up, a fat cat was a very rich and powerful businessman who gave money to politicians and tried to influence the political process (and, yes, the term typically referred to a businessman, not a businesswoman). Today, the expression has taken on (been used to indicate) a much more literal meaning.
American cats really are overweight (weight too much). In fact, most American pets (animals that people keep in their houses but that they don't eat), like most American humans, are fat.
According to the 2012 National Pet Obesity Survey (obesity is the condition of being very overweight), 52.5% of all dogs weigh too much, and 58.3% of cats are similarly chubby (fat).
Dr. Earnie Ward of the Association for Pet Obesity Prevention (APOP) feeds us the bad news: "Pet obesity remains the leading (most important; most common) health threat (danger) to our nation's pets." Fat animals can develop the same problems as overweight humans, including diabetes and the inability to say "no" to chocolate cake.
The folks (people) at APOP, perhaps fearing that pet owners and doctors will become as lazy as the animals in question (that we're talking about), consider this problem to be a very serious one. And I mean very serious. Says one doggie doctor: "This is a war veterinarians (animal doctors), pet owners, and parents much win."
So how do you avoid having a fat pet?
Consider getting a German shepherd. German shepherds are among the skinniest (opposite of fat) pets on average, with an obesity rate of only 2.1%. Sure, they may kill you or eat your neighbor's children, but at least you won't have to worry about people laughing at your fat cat anymore! And if they do still laugh, you can always sic your new dog on them (tell the dog to attack them).
Stay away from (avoid; don't get) golden retrievers, though. An amazingly large number of them (62%) are overweight. These dogs used to be used for retrieving (bringing back to you; returning to you) ducks and other animals shot (killed with a gun) while hunting. Now I guess they are more like your typical college student, retrieving McDonald hamburgers and cold beer.
I'm not sure what is more depressing (sad) about this news: that American pets are just like their owners in eating too much and not exercising enough, or that there exists something called the National Pet Obesity Survey.
~Jeff
P.S. If you live in Europe, don't laugh at us fat Americans. Your pets are fat, too!
Image credit: Cat by Lucie Parker, PD