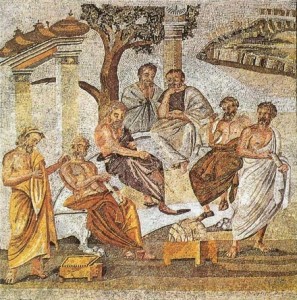 We are in the middle of another school year in the United States, and I thought it might be fun to look at a little quiz (small test) on American education. Try to answer the following seven questions as best you can, then look at the bottom of the page for the answers (but read the questions first – no cheating (being dishonest)!).
1. How many children are enrolled in (attend; are part of) primary (elementary; K-6) and secondary (high school; 7-12) education in the U.S.?
A. 27 million
B. 35 million
C. 55 million
D. 62 million
2. What percentage of public schools in the U.S. have Internet access?
A. 50%
B. 75%
C. 90%
D. 100%
3. Which Supreme Court decision declared (decided) that the segregation (separating students based on some characteristic) of public schools by race to be unconstitutional (against the fundamental law of the United States, the Constitution)?
A. Regents of the Univ. of Cal. v. Bakke
B. Brown v. Board of Education
C. Hopwood v. State of Texas
D. Bob Jones Univ. v. United States
4. Which test is the most common standardized test (usually given to large numbers of students nationally) required for admission to most undergraduate institutions (colleges or universities for students with a high school degree) in the U.S.?
A. TOEFL
B. SAT I
C. ACT
D. GRE
5. What kind of visa (official government permission) does a non-U.S. citizen need if he or she has been accepted into a program to study, or to conduct research (do scientific investigations) at a U.S. college or university?
A. M Visa
B. F Visa
C. J Visa
D. K Visa
6. Which of the following statements (sentences) about community colleges is true?
A. Community Colleges provide two-year associates degree programs but do not award (give to students) Bachelors, Masters, or Doctoral degrees.
B. Community Colleges provide training to members of the community in which they are located.
C. Community colleges provide more hands-on (practical) and vocational (for a specific kind of job that normally does not require a Bachelors degree) training than four year colleges and universities.
D. All of the above.
7. Accreditation (approval from a special kind of education organization given to a school) of U.S. schools, postsecondary institutions (colleges and universities), and other education providers is:
A. Mandatory (required) for all institutions
B. Mandatory only for institutions with more than 5,000 students
C. Mandatory only for institutions offering services to students with special needs
D. A voluntary (not required) process.
Answers:
1 – Total number of students: (C) 55 million. California has the single largest number of students, with more than six million, followed by Texas with around 5 million and New York with a little more than three million.
2 – Percentage of schools with Internet: (D) 100%. Also interesting to note: Percentage of students who spend time on the Internet in school and are actually studying: 0%.
3 – Desegregation ruling: (B) Brown vs. Board of Education, 1954 (see English Café 166). The other court cases were all related to education and race, but not desegregation. The Bakke case was about affirmative action (giving certain students advantages in admission due to their race or sex), as was Hopwood. Bob Jones related to racial discrimination at a university.
4 – Undergraduate admissions test: (B) SAT I, which used to stand for the Scholastic Aptitude Test. The test is given by a private company but used by most universities. The ACT is similar to the SAT, but from another testing company. TOEFL (Test of English as a Foreign Language) is used to test the English of international students wanting to attend U.S. colleges. The GRE (Graduate Record Exam) is a test for those who want to get a Masters or Ph.D. at an American university.
5 – Student visa: (B) F Visa, although M Visa is also a possible answer here. M Visas apply just to students of vocational schools, however. Come to think of it (now that I am thinking more carefully about this), the J Visa can be used for people coming to the U.S. to do specialized medical or business training, too, although it is typically for "cultural exchange" programs. The K Visa is for the fiancé (man you plan to marry) or fiancée (woman you plan to marry) of an American citizen. The difficult part of this visa is not getting permission from the U.S. government, but from the person you want to marry.
6 – Community colleges: (D) All of the above. We talked about community colleges in English Café 135.
7 – Accreditation: (D) A voluntary process. Most people are surprised to learn that there is no law that requires educational institutions like colleges and universities to get "accredited." However, most schools do go through the process of accreditation in part in order to show their students that they are, in fact, legitimate schools.
Note: Material for these questions comes in part from the U.S. State Department's website.
~Jeff
Photo credit: Plato's Academy mosaic from Pompeii, Wikipedia, PD