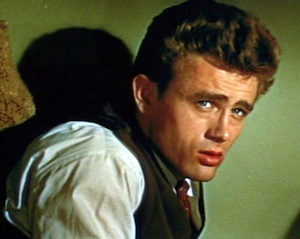 I have a question for you.
What adjectives come to mind (what adjectives do you immediately think of) when you hear the word "cool" used to describe someone?
Researchers recently asked a similar question to almost 1,000 people between the ages of 15 and 56. According to a story in the Los Angeles Times newspaper, the research was prompted (make someone decide to do something) by a disagreement among friends. One of them was trying to decide if a certain American actor and director was cool. But the friends couldn't agree about what makes a person cool, so they designed a research study to find out what people think about when they hear the word "cool" used to describe other people.
Cool, the idea of low in temperature but not cold, has been around (existed) for many years and is a part of standard English. And since 1728, cool has been used informally (casually) to describe large amounts of money, as in "I just made a cool $1,000."
The New Oxford American Dictionary tells us that using cool to say that people or things were fashionable or impressive began in the 1920s. It was first used by African Americans and became popular, together with jazz, in the 1940s. In the 1950s and '60s it was popular among beatniks – a group of young people who were non-conformists (didn't think or act like most people).
Like a lot of popular slang, cool became uncool (unpopular) after a while. But it has returned, and today it's often used informally to express positive feelings or agreement. Here are a few examples:
"That's cool (excellent, impressive, exciting)!"
"That's a cool (creative, appropriate, bold) plan!"
"I'm cool (not upset about or agree) with that."
"Is it cool (okay, acceptable) if I sleep here tonight?"
"How cool (impressive, exciting) is this?" (Can be a question or statement.)
When people use cool to describe other people, the research study discovered that they use it in two very different ways. The first kind of cool person is someone who appears to be confident and successful. They're attractive (enjoyable to be with), likable, and make people around them feel comfortable.
The second kind of cool person is quite different. We would use it to describe James Dean, an American actor who was killed in an automobile accident when he was 24 years old (see his picture above). For many people, Dean represents teenagers of the 1950s who had become disillusioned – disappointed with life because it was less good than they hoped it would be. He played such a teenager in his famous film, Rebel Without a Cause (a rebel is someone who refuses to do something in the way people want them to.). People who are cool in a rebellious way appear confident, but they don't usually show their feelings. They often act detached (not connected with other people) and aloof (not friendly).
This idea of cool also appears among jazz musicians. In the LA Times article, the director of jazz studies at New York University says that "[jazz] musicians still want to act cool and act separate, to follow their own path rather than [the path of culture]" and to be individualistic (do things their own way and not worry about other people's opinions). Miles Davis, a famous jazz trumpet player, is often described as cool in this way.
What adjectives come to mind when you hear the word "cool" – to describe people or anything else?
~ Warren Ediger – English tutor/coach and creator of Successful English, where you can find clear explanations and practical suggestions for better English.
Photo of James Dean courtesy of Wikipedia Commons.