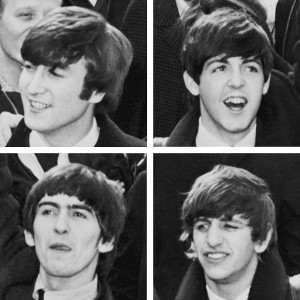 I got an email from a listener the other day (recently; a few days ago) about listening to song lyrics (words) in English. His question was why, even after listening to English for many years, he was still having problems understanding the words of popular American songs.
This is a common question among language learners. The best answer I have is this: I am a native speaker of English and I, too, have difficulty understanding lyrics sometimes!
I remember teaching a university language class back in 1992 or 1993, and telling my students one day about one of my favorite songs then playing on the radio. I didn't know the name of the song, but I told them that the first few lines (phrases or sentences) went something like "I get no sprouts/But I get up again." (Sprouts, commonly called Brussels sprouts, is a green vegetable used in salads.)
My students got a big kick out of that (found it funny; laughed at it), because, you see, the actual words to the song are "I get knocked down/But I get up again." (To get knocked down means to be pushed down to the ground, usually by being hit by another person.) I had misheard (heard incorrectly or wrongly) the lyrics. (The song is by the British group, Chumbawamba, entitled (with the name) "I Get Knocked Down.")
Lyrics are difficult to understand because they often have weird or unusual pronunciations, especially when singers are singing quickly. For that reason alone, you should never judge your English based on whether or not you can understand song lyrics.
Mishearing lyrics is so common that there are websites devoted to (focused on) funny examples of them.  Here are a few:
The Beatles, "I Saw Her Standing There":
Original: And the way she looked was way beyond compare (something you could not compare anything else with).
Misheard: And the way she shook (moved quickly) her wavy (not straight) armpit (hair under your arm) hair.
Michael Jackson, "Beat It":
Original: Just beat it (beat it), beat it (beat it)/No one wants to be defeated (lose).
Misheard: Just beat it (beat it), beat it (beat it)/No one wants to be deleted (eliminate or remove something).
Elton John, "Candle in the Wind":
Original: You lived your life like a candle in the wind.
Misheard: You lived your life like a sandal (type of shoe) in a bin (large bucket or container).
As you can see, even native speakers have problems understanding the words to a song!
~Jeff
P.S. THANK YOU to all who gave me their warm birthday greetings here on the blog and via (by) email! It's great to be 29 again…and again…and again.
Photo credit: The Beatles, Wikipedia PD