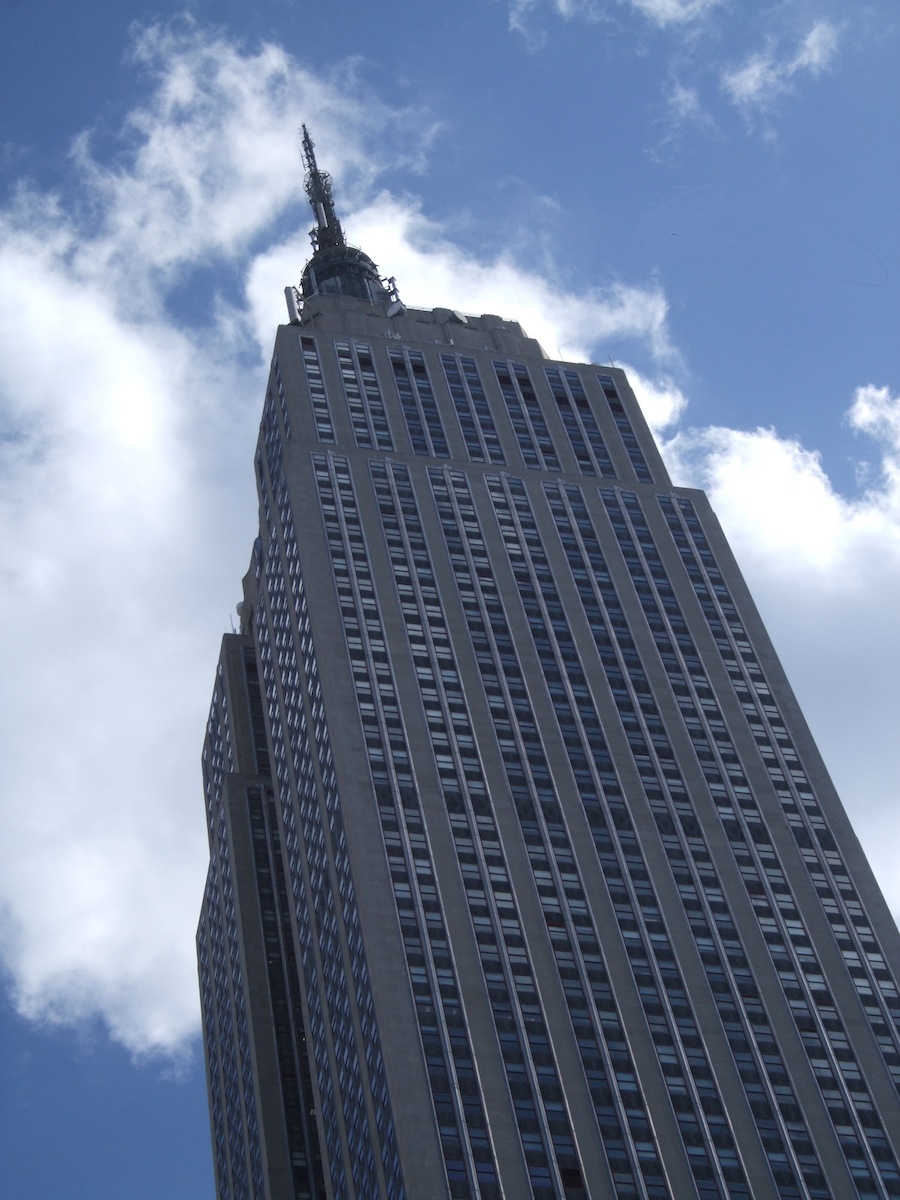 People who are blind (can't see) because they see less, often see more. That may sound like a contradiction (both statements can't be true), but I believe it's often true. I'd like to illustrate (show) what I mean with a story about a blind woman, a tall building, and a letter. When you get to the end, I think you'll understand. And I think you'll agree.
The woman is Helen Keller, who lived from 1880 until 1968. When she was 19 months old, Keller became very sick and, as a result, became both blind and deaf (couldn't hear). Her blindness and deafness made it impossible for Keller to communicate with other people and left her isolated (alone). The Miracle Worker, a popular movie and play (story performed by actors in a theater), tells the dramatic (exciting) story of how her teacher, Anne Sullivan, helped her break out of (escape from) her isolation to become a world famous speaker and author.
The building is the Empire State Building, perhaps the best-known building in New York City. This 102-story (floor or level) skyscraper (very tall building) was completed in 1931. For 40 years it was the tallest building in the world. It's a landmark (easily seen and recognized), popular tourist destination (place to visit), and cultural icon – it's easily recognized and represents New York and the U.S. to many people around the world. The Statue of Liberty is another cultural icon in New York City.
In 1932, a doctor, Dr. John Finley, saw a picture of Helen Keller standing at the top of the Empire State Building. He was struck by (it seemed unusual) the thought of a blind person visiting the top of the building, so he wrote her and asked what she "saw" from there. Keller answered his question in a letter that illustrates (shows) what I wrote earlier – even though she couldn't see what we see from the top of the Empire State Building, she saw more.
She wrote that it was a thrilling experience to be "whizzed (taken quickly) in a 'lift' (elevator) a quarter of a mile heavenward (up, toward heaven) and to see New York spread out like a marvelous tapestry (a picture made up of many different parts) beneath us." She didn't think about the building itself. She said she thought about the "passionate (showing strong feelings) skill (ability)" and "fearless idealism (dreams and beliefs)" that created the building. In her mind she saw so many skilled workers that they couldn't be counted and heard the noisy sounds of construction. She thought about the many "frail (not strong)" human hands that worked together to lift the tall building to its "dominating (taller than other buildings) height."
Keller called the completed building "a victory of imagination." The Empire State Building, she wrote, gives people courage (be brave in a difficult situation) and helps them dream about even greater accomplishments. As she stood at the top, she says she felt as if she were standing among the sun and the stars. "The solar system (our sun and its planets) circled above my head!" she wrote. "Why, I thought, the sun and the stars are suburbs (an area around the center of a city) of New York, and I never knew it! … All sense (feeling) of depression and hard times vanished (disappeared)."
Truly (certainly), Helen Keller saw more, even though she saw less. You can find her complete letter at the Letters of Note web site.
~ Warren Ediger – creator of Successful English, a web site where you'll find clear explanations and practical suggestions for better English.
P.S. If you want to hear more about Helen Keller, listen to English Cafe 189.
Photo of the Empire State Building courtesy of the Wikipedia Commons.