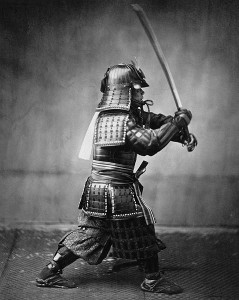 Okay, so you don't work out (exercise) as much as you should. Perhaps your exercise routine (habits; things you do regularly) are getting a little stale (dull; boring; old).  Are you ready for the latest, greatest approaches to keeping in shape (being fit and healthy)?  Here they are:
Piloxing – This is a combination of Pilates and boxing. Pilates is a popular way of conditioning (getting your body in shape) that uses various exercises and equipment. Boxing is when two people hit each other in the face to get the other person to fall down. It's a perfect combination! You practice hitting other people in the face to release (let go of) your anger, and you lose weight at the same time. What's not to like?
Anti-Gravity Yoga – This is a sort of like upside-down yoga. Spiderman does this all the time, so it isn't really new.
Powerstrike – Did you ever see one of those Japanese samurai movies, where there was a strong warrior (fighter) with a big sword? Instead of a sword, imagine holding a wooden stick and swinging it around like you were a real samurai (see the photo). That's basically what this is.
Soul-Cycle – You sit on a special bicycle (a spinning bicycle) and exercise your arms at the same time. I don't know why it is called soul cycling, however.
Beer Balancing – With this one, you drink several bottles of beer, then try to put them on the top of your head, without falling down.  It's great for your neck muscles!
Okay, so I made up (invented) Beer Balancing, but the rest are real.  Now get exercising!
~Jeff
Photo credit: Samurai with Sword (1860), Wikipedia PD