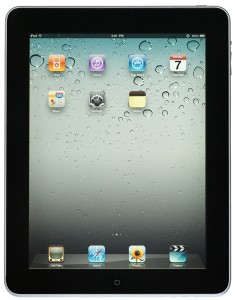 A gadget is a small, often electronic device (machine) such as a cellphone or calculator. Gender usually refers to whether someone is a man or a woman. As things, gadgets are neither male nor female, but there is definitely a difference in how males and females use them.
According to a new study, women use e-readers like Kindle, Nook, and Sony Reader much more than men, with 61% of all e-reader users being women.  Men, on the other hand, like tablets such as the iPad; 57% of all tablet users are men.  Why this difference?
One article speculated (guessed) that women enjoy to read more than men, while men want something more powerful to use, something that can also be used for games or other applications (software programs; uses).
There are also differences in age when it comes to (relating to) gadget use.  More than half of all e-reader owners are over 45 years old.  Tablets are also increasingly popular among the over-45 set (people in a certain category), while their popularity with younger users appears to be decreasing.
I don't know the answer to this one.  If you own an e-reader or tablet, why did you choose one and not the other? Why are e-readers and tablets becoming more popular among older users?
~Jeff
Photo credit: 1st Gen iPad, Wikipedia Fair Use