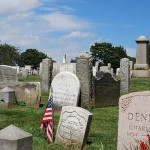 This past Saturday, the singer Amy Winehouse was found dead in her apartment. Although the authorities (police and other government agencies) are still determining how she died, the singer had a long history with drug abuse (being addicted to or reliant on illegal drugs).  Amy Winehouse was 27 years old.
It's tragic (very sad) that such a talented singer has died at this young age.  However, she's not alone.  Also dying at 27 were  Janis Joplin, Jimi Hendrix, Jim Morrison, and Kurt Cobain.  This has been called "The 27 Club."
Is there something about the magic number of 27?  Probably not, but one writer in the Washington Post suggested one reason we remember these singers:
"Their swirling mythologies congeal around a relatively small body of work. Many of these artists were young visionaries who left bold marks but didn't live long enough to slide into mediocrity."
Mythology is a set of stories about a person, place, or event that might explain why things are the way they are. For example, we all know about the Greek and Roman myths or mythology and in every culture there is a mythology about how the world was created.
To congeal means for a liquid to become more solid, often because the temperature has cooled.  This is what happens when I leave my dirty dishes in the sink overnight.  The next morning, the dishes have a congealed mess on them that I have to clean off.
A body of work is a collection of what an artist, musician, writer, or any person who does something creative produces over a period of time, often over one's lifetime.  ESL Podcast's body of work now includes over 1000 podcasts.
Many of those who died young and whom we still remember were considered visionaries, or people who have big and important ideas about what to do or what to create.  To leave a mark on something means to have a major influence on something or to affect something a lot.
Finally, to slide is to move smoothly over a surface, so to slide into mediocrity means to move without any difficulty or interruption over time into being average, or nothing special.
Amy Winehouse had produced only two albums (CD's) before she died.  Her biggest hit was "Back in Black," followed by a song called "Rehab," which talked about her own troubles with drug use. When artists die young, we create our own mythology about who they were, what they represented, and why it happened.  Only time will tell (we'll only know in the future) what type of mythology will develop about her.
Do you like or admire any other musicians, artists, actors, etc. for whom a mythology has developed?
~ Lucy
Photo Credit:  Newport Cemetery from Wikipedia