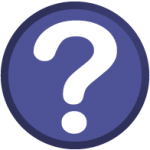 QUESTION:
Elena from Russia asks: "I've been listening your podcasts since last spring and I have a question about the word "horse." Why do you use this beautiful harmless animal in some kind of, I suppose, insulting phrases? For example, you have a phrase "get off your high horse" and another, "clothes horse," which is also very unpleasant for women. And maybe you have some others with "horse"? Could you tell about them plus the meanings, of course.
ANSWER:
It's certainly true that "horse" appears in a number of idioms and phrases that are not complimentary (showing praise or approval), and Elena has pointed out two we've included in our podcasts:  "to get off (one's) high horse" (ESL Podcasts 324 & 615) and "clothes horse" (ESL Podcast 619).
When I did a search of our past podcasts, I found that "horse" actually appears in a quite a few of the phrases we've used and explained.  Either we have an usual love for horses here at ESL Podcast, or there are simply a lot of phrases and idioms that include horses.  Since I've only ridden a horse twice in my life and Jeff tells me he's never been on a horse, I'm inclined to (tend to) think that it must be the latter (second) explanation.
You may be interested in these other horse-related idioms:
"to put the cart before the horse" (English Cafe 211)
"a wild horse couldn't drag (one)" (ESL Podcast 370)
"to look a gift horse in the mouth" (ESL Podcast 489)
"I could eat a horse" (ESL Podcast 629)
These are not all of the horse-related idioms in the English language by any means (at all), but they're some of the more commonly-used ones. Depending on the context (situation), most of these are neutral (not good nor bad).  Let's see if I can use all six idioms in a little story:
__________
For three days and three nights, Jeff didn't return home.
On the fourth night, he stepped through the front door of his house and his wife, a clothes horse, said, "Where have you been and why are you wearing my new dress?"
"Hold on (stop) a minute," Jeff responded.  "Let's not put the cart before the horse.  I haven't eaten for three days and right now, I could eat a horse!  Go make me some dinner."
Jeff's wife looked at the ripped (torn; damaged) dress and said: "A wild horse couldn't drag me into the kitchen to make you dinner before you've explained why you've been missing for three days and why you're wearing my dress."
Jeff, looking tired and frustrated, said: "You're looking a gift horse in the mouth.  Isn't it enough that I'm home and I'm not hurt?"
"You've been missing for three days.  You haven't called me or texted me, and now you're behaving like I should just be grateful that you're back.  You need to get off your high horse, Jeff, and explain yourself!"
__________
Okay, it's not really a story, but you get the idea.  Are there phrases or idioms in other languages involving horses?  Are they positive, negative, or neutral?
By the way, I don't know where Jeff has been.  Maybe we should ask him, or perhaps you can guess?
~ Lucy