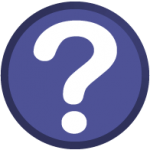 QUESTION:
Levent from Turkey had the following the question: "I want to ask about the verb which you used in your podcast about the museums: "I can't name all of the museums in this city." I understand this verb "name." I guess you mean that you don't know the exact number of the all museums?"
ANSWER:
It's not surprising that Levent isn't clear on the meaning of the word "name." In fact, as a verb, "name" has several meanings.
In the sentence Levent mentioned — "I can't name all of the museums in this city." — "name" means to identify by name, usually by saying it aloud.  When someone asks you to name something, they are asking you to provide a list aloud.  They are not asking you for a number, but rather, the names of each item on the list.  So, a conversation may go like this:
A:  "I've been to New York City a lot of times.  I know everything about that city."
B:  "Okay, then, how many museums are in that city?"
A:  "I think there are 22."
B:  "Okay, name them!"
A:  "I'm not sure I can name all of them."
Another meaning of "name," used as a verb, is to appoint or assign a job to someone.  You probably know the verb "hire," which means for you, your company, or your organization to give someone a job.  We use "name" in a slightly different way, usually for a position that is important or that carries (includes) some level of honor.  For example, Jeff may be named by the President to be the new ambassador (most important political representative; diplomat) to Ireland.  Jeff is being hired for this job, that's true, but the job is also an important position that is an honor to receive.
A third way we use "name" as a verb is to mean to specify an amount, a time, a place, a price, or another thing.  If the President offers Jeff the job as ambassador, Jeff may say, "I'll accept the job only if you will give me a few things."  Of course, President Obama will say, "Name it!," meaning that Jeff should simply tell him what he wants and he'll get those things.  Another example would be if you really wanted to buy your friend's car, but she is reluctant (not completely willing) to sell it.  You may say to her, "Name your price and I'll pay it."
So, you can see that "name" has several meanings as a verb and the way to know the difference is by the context (situation; the words around it).  Thanks, Levent, for the question and I hope this is helpful.
~ Lucy