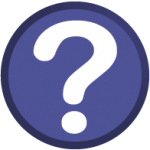 QUESTION:
A listener, Carles, had the following question: "I'd like to know the meaning of the word "jeopardy". I've heard this word in some television shows about police and crime investigation. I think this word means "to put something or somebody in danger" but in what context can I use it? Can I use this word in everyday speech or only as police jargon?"
ANSWER:
Carles is right that "to put someone/something in jeopardy" means to put someone or something in danger.  It is often used in TV shows and movies because people are often "in jeopardy" or in danger.  We can say:
– "The baby's parents put her in jeopardy when they left her alone for hours."
– "Testifying (giving evidence in a legal case) about major criminals in court sometimes put witnesses (people who saw, heard, or know something) in jeopardy."
In court or on TV shows about the law, you may also hear the term "double jeopardy."  Double refers to two things that are the same or very similar.  Double jeopardy occurs when the court system tries to prosecute (put on trial) the same person twice for the same crime.  This is not legal in the United States.  For example, if I am arrested (officially taken by the police for committing (doing) a crime) and go to court and I am found not guilty (not having committed the crime), then I cannot later be arrested again and brought to court for the same crime, even if the police has more or better evidence against me.  This is why I am still free and why  the police tries to make sure they have enough evidence to convict (to have a person found guilty) before they arrest someone for a crime.
Although "jeopardy" is used a lot by the police and in talking about the law, we can also use it in daily life.  Because it is associated (connected) with the law and the police, we use it more for official or formal situations, but not always.  Here are some examples of how it can be used:
– "If you don't stop drinking (alcohol) at work, you're in jeopardy of losing your job."
– "We're in jeopardy of losing our house if we don't pay our monthly payments on time."
– "The teacher left dangerous equipment for the students to play on, putting the children's safety in jeopardy."
There is also a long-running (been showing for a long time) TV show called "Jeopardy!", which was first shown on American television in 1964. It's a quiz show, where contestants (players) answer questions about history, literature, the arts, popular culture, sports, and more, competing to win money.  The questions are often very difficult and only people who know a lot about these topics do well.  I hope one day to see our own Dr. Jeff McQuillan on the show, since he's one of the smartest people I know.  He would no doubt do well and win a lot of money.  Maybe he'd share.
Thanks, Carles, for your question and I hope this helps.
~ Lucy