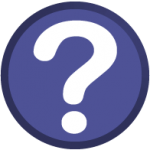 Hi Lucy,
I have a special question for you. I have been listening to your podcasts for almost six months. They're all great. I think they improve my listening and vocabulary knowledge. But are your podcast scripts popular or out-of-date?
I ask because I listen to the news about how to speak English automatically and easily. It says to me that phrases or idioms which are not used in real conversation are being used in textbooks and grammar books in schools by teachers. We need the casual speech, informal idioms and phrases which are used in real conversation and daily common speaking. So what about this?
Thanks a lot for your great job always.
Miigaa
……
Dear Miigaa,
Thanks for your email and I understand your concern.  I try very hard to put into scripts only those terms that I think are commonly used in the U.S. today.  When I write a script, I often think to myself, "Would I say this?" or "Would I hear people on the street or in a supermarket use this expression?"  The nice thing about producing a podcast, rather than a textbook, is that we can change with the times (change according to current conditions).  At the same time, we don't want our podcasts to be out-of-date or dated (seem old-fashioned) in just a few years, so the terms and expressions you hear are those that we think are commonly-used and that will not change significantly in the short term (in the immediate future).  So while I think our scripts reflect (represent) how people speak today, we try to avoid fleeting (not staying long) slang and fads, or things that are popular for only a short time. We may talk more about those terms in the blog, but they usually don't make it into (are not included in) the scripts.
Here's an example:  Right now, I hear people — especially young people on TV — using the word "sick," which traditionally means being physically ill or in poor health, as an adjective to mean "great," "fantastic," or "incredible."  Here are a couple of examples:
– "That new song is sick!"
– "You didn't like that movie?  I thought it was sick!"
My guess is that in less than six to twelve months, we won't hear this word used in this way anymore. It is for this reason that you won't see it used in this way in a script.  "Sick" will remain, at ESL Podcast, what you pretend to be when you want to get out of (avoid) going to school or going to work.
I hope that answers your question and thanks for listening.
~ Lucy