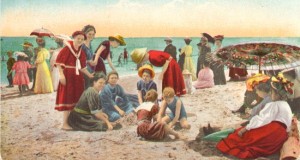 In many countries, August is a popular time for vacations, and for me vacations have always meant (been associated with) reading lots of books. Here are some of the books that I have either read recently or plan on reading in the next few weeks.
These aren't necessarily recommendations for your reading, since reading books in a second language depends on (is determined by) your general vocabulary, interests, and especially background knowledge (what you know already about a topic).  (Look here if you want to get some ideas on what to read in English.)  But I always enjoy hearing what other people are reading, so I thought I would share (tell you) some of my current "reads" (books).  (And, no, my list doesn't include The Literacy Crisis: False Claims, Real Solutions, as featured in a recent Internet video.)
Some of the topics I'm interested in include economics, psychology, technology, productivity (how to use your time best in planning projects; how to get organized), Internet commerce (business), the art world, ancient Greek and Roman history, and financial planning (how to invest your money; practical advice on money matters).  Here's my current list:
The Invisible Gorilla: and Other Ways Our Intuitions Deceive (trick; fool) Us by Christopher Chabris and Daniel Simons.  The authors of this book are psychology professors (I think at a little university called Harvard) who discuss recent research on the way we perceive (look at; see) and understand the world around us.  The book has a very broad range (covering many different topics), all of them related to the notion (idea) that the human mind isn't always as powerful or as reliable (dependable) as we think.
168 Hours: You Have More Time Than You Think by Laura Vanderkam.  This book falls into (is part of) the category of productivity, specifically time management.  There are 168 hours in every week, yet (however) many of us think that we don't have time to do the things we want to do.  The author challenges (questions; criticizes) this idea by showing that people work less and waste more time than they realize.  (Note: Still reading this one — haven't had time to finish it!)
Hamlet 's Blackberry: A Practical Philosophy for Building a Good Life in the Digital Age by William Powers.  Powers is a journalist who looks at how computers and the Internet have changed our lives and the way we relate and communicate with each other.  (Hamlet is a character from a play by Shakespeare of the same name, and a Blackberry is a kind of  "smartphone" that allows you to send email as well as make telephone calls.)  I just started reading this one, but it looks good.  (I should tell you that I typically read two or three books at a time (at the same time), which I probably shouldn't do, but I get bored easily).
Why We Buy: the Science of Shopping by Paco Underhill.  This book, written about 10 years ago, uses what we may call an anthropological approach to understanding how people make their decisions when they go to a store to shop (to buy things).  Anthropologists observe how people act and react in a certain environment, and tries to describe and understand how and why they do what they do.  This book takes an experience common to all of us — shopping — and shows how the physical design of a store influences us in small but important ways.  Why We Buy is really a mix of economics, psychology, and anthropology, but written from the perspective (point of view) of a businessperson.  (It's more interesting and less confusing than I'm making it sound (describing it).)
So, what are you reading, either in English or your own language?  Share with the rest of us your current reading list of either nonfiction (true events; not stories) or fiction (stories; novels) books.
~Jeff