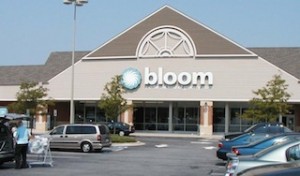 When you say "supermarket," most Americans imagine a large warehouse-like (like a large building for storing things) building surrounded by a large parking lot filled with cars and SUVs (sports utility vehicles) and people pushing shopping carts filled with groceries. Eventually (in the end), the groceries get packed into the trunks of the cars and rear compartments (open area in the back) of the SUVs and taken home. Every day, thousands of people drive to the supermarket, buy their food, and leave. If Mark Hinshaw is right, this may soon change.
Hinshaw, an urban (city) design planner from Seattle, Washington, believes that supermarkets will soon play a dramatically different role in the life of urban America. In an article in Planning magazine, he predicts that supermarkets of the future will become the anchors (centers; places that attract people) of new and walkable (easy to walk in) neighborhoods.
Hinshaw points out that Americans were already beginning to spend less money on personal consumption (buying things) before the recent economic crisis. American families are getting smaller and the population is getting older. Fewer young people are moving out to the suburbs (areas outside of a city); more of them are choosing to live in denser (where many people live close together) urban areas.
Americans are beginning to drive less and walk more to lose weight and improve their health. A growing number of Americans are looking for ways to reduce the amount of gas they consume (use).
Some people are skeptical (doubtful; have questions), but Hinshaw insists that grocery stores are reemerging (being seen again) "as one of the cornerstones (important parts) of great places to live." He says that many are becoming social places, places for people to gather and spend time with friends. Some grocery stores include coffee shops, espresso bars, and delis (delicatessens; places to buy sandwiches and salads), as well as comfortable indoor and outdoor seating. "People hang out, read the paper or a book, and meet friends," Hinshaw says, "even when buying groceries isn't part of the trip."
Many of the new supermarkets will have just a few parking places, and some will have none. Hinshaw expects the pattern of shopping to change. He predicts that people will walk to the market every few days, buy two bags of fresh groceries, and walk home again. Today, many people drive to the supermarket once a week or twice a month and buy many bags of groceries.
Cities will have to change if Hinshaw's dream is going to come true. He thinks people will walk more only if the areas they walk through have public spaces, like parks and gardens, and interesting stores to glance (take a quick look) in. If the walk is interesting, he believes that people will walk farther, especially for food!
The writer of an article I read thinks this is a great idea. He says that "Hinshaw's … vision (idea or dream) of walkable neighborhoods centered around our most-used facility of all – our food markets – is not just a nostalgic (sentimental; from the past) idea." He believes that it "makes sense (it's practical, understandable) for planning the next generation of American neighborhoods and remaking the ones we have.
What do you think? Will supermarkets become the social gathering places of the future?
* A city square is an open area commonly found near the center of a traditional town, a place where people frequently gather.
~ Warren Ediger – ESL tutor/coach and creator of www.successfulenglish.com, where you can learn more about improving your English and preparing for tests, like the TOEFL.