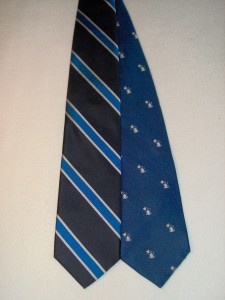 You probably already know about the H1N1 virus, also called the swine flu virus. The word swine refers to pigs, which scientists believe are the origin of this particular influenza or flu virus. Although pharmaceutical (drug-making) companies have developed a vaccine (a drug you take to prevent you from getting or catching a disease), there have not been enough vaccines produced for everyone to get one. This is a serious problem in most countries, especially here in the United States, where the government projected (predicted) that 120 million vaccines would be available by this month. In fact, less than 50 million vaccines have been administered (given) to children and adults in the United States this year.
I went to my doctor's office two weeks ago and no vaccines were available. In fact, my doctor was also out of (did not have) the seasonal flu vaccine. Each year, scientists produce a vaccine specific to the kind of virus that is most common for that flu season (period of time when something happens). This is separate from the swine flu virus, and is usually called the seasonal flu vaccine. I'm still waiting to get both the seasonal and swine flu vaccines, but I am not very optimistic (hopeful) that I will get it before the end of the flu season.
Today I read in The Wall Street Journal about a new problem related to the swine flu: the necktie that your doctor wears (that is, if your doctor is a man). Some studies have indicated that these ties are in fact dangerous to patients (people who go to see the doctor or who are sick) because they can actually carry germs and viruses. When the doctor leans close (moves close to, moves toward) to your face with a tie on, you have a greater chance of catching (getting) these germs and viruses.
Why is the necktie a particular problem? The reason is simple: Men rarely wash or clean their ties, unlike their shirts and pants and other clothing. For this reason, some hospitals have recommended that male doctors stop wearing ties. Many doctors, however, believe that the threat (danger) of neckties carrying germs and viruses is exaggerated (considered greater than it really is). Some have even suggested that younger doctors who don't want to dress more formally are using this new finding (discovery) as an excuse to dress more casually (informally) at hospitals and clinics.
A real problem, I suppose, is the following situation: You go to see your doctor to get a swine flu vaccine, and the doctor is wearing a tie. What do you do? You could get both the vaccine and the swine flu all at the same time!
~Jeff
P.S. I'm joking in this last paragraph, of course.  If the vaccine is available to you, you should definitely get it – or send it to me.