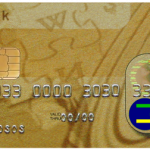 Last week, Jeff blogged about how much money top athletes make, but what about average (typical; normal) Americans?
How people spend their money tells us a lot of about them and a recent article in Time magazine lists how average U.S. households spend their money.  A household includes everyone who lives in a home, and it's often used to mean the same thing as "family," although a household does not need to include people who are related by blood.
In 2007, an average U.S. household made about $50,000 in income, and this is how the household spent its money:
– $1,900 for apparel (clothing, shoes, etc.) and related things
– $2,700 for entertainment
– $2,800 for health care, with about $1,500 going to health insurance
– $6,100 for food
– $8,800 for transportation ($2,200 for gas, $1,000 for car insurance, and $500 for public transportation (such as buses, trains, and the subway))
– $17,000 for housing ($10,000 for rent, $3,500 for utilities (such as electricity and telephone service), and $1,800 for furniture, appliances (such as refrigerators and ovens), and other equipment
Remember that these figures (numbers) are approximate (not exact) and they are for an average household, with many people living more modestly (spending less) or more extravagantly (spending freely or a lot more).
Based on your experience, are these figures in line with (similar to) household spending in other countries?  Do Americans spend significantly more on clothes, entertainment, health care, etc. than other countries?
~ Lucy